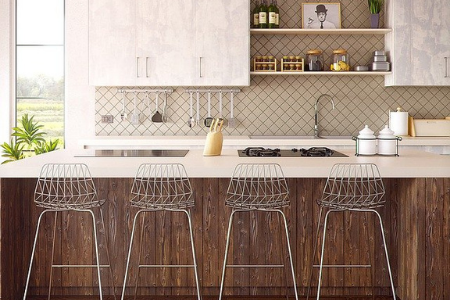 Whether you want inspiration to revamp your kitchen (and do it right!) or simply learn about what's the most up-and-coming in the realm of kitchen design, we've got you covered.
There are many kitchen design trends that spring up each year, but here we dive deep into the top four ones that are very much here to stay.
Kitchen Islands
Breakfast bars and kitchen islands are not a new trend, but they're surely here to stay. These provide a cozy spot for quick and casual dining and can also serve as a workplace with storage.
Continue reading