Realty Executives has expanded to Waukesha, Wisconsin. The new office, Realty Executives Southeast, marks the 17th Realty Executives office in the state and will serve the communities of southeastern Wisconsin, with a focus on Waukesha County.
The grand opening was celebrated in style, with an open house and a ribbon cutting ceremony. "The City of Waukesha Chamber of Commerce, Mayor Shawn Reilly, owners Joe and Shelley Gallamore, our Executives and staff, and some key players who really helped with the process of opening the business were on hand to cut the ribbon" according to Realty Executives Southeast Brokerage Manager Debbie Giese. She added that over 100 people attended the event, including clients, business partners and friends.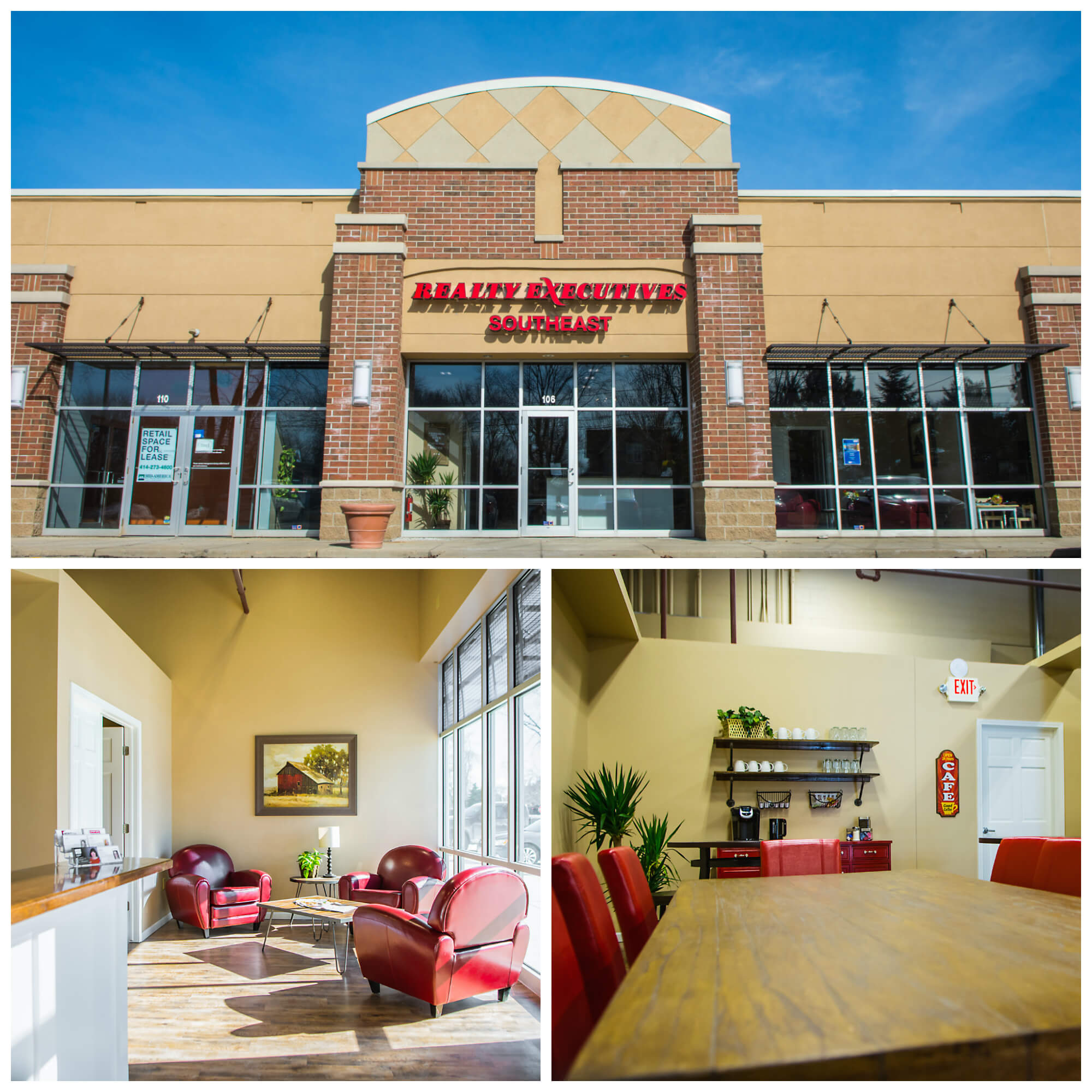 Realty Executives Southeast is headed by Broker/Owner Shelley Gallamore, who brings superior customer service, industry knowledge, and a thorough understanding of the local market. The new office currently has three agents specializing in residential real estate.
Located just 20 minutes west of Milwaukee, Waukesha has an estimated population of 71,500 people according to the United States Census Bureau. "We have the amenities and attractions of a medium sized city, good restaurants and entertainment options, while still maintaining our smaller town feel," shares Giese. Noting that the local school system is progressive and business development is taking place throughout the city, Giese also believes that Waukesha is a good place to put down roots.
Waukesha was featured in Money Magazine's Top 100 Best Small Cities list in 2012, Safewise Report's 50 Safest Cities in Wisconsin in 2014, is currently the fourth-best city in the Midwest in which to retire according to a BankRate.com report.
"In our area of Southeast Wisconsin, we have more buyers than sellers. The inventory is low, which makes it a great time to put a house on the market," says Gallamore. The average listing price of a home in the area is $225K, spending between 40 and 90 days on the market according to Realtor.com.
Gallamore is confident about the market, stating, "I think as the economy continues to stabilize and grow, and people realize that the housing market is strong, they will have the confidence to list their homes. We are excited to be riding the wave of a strong market as a brand new brokerage," she continues.
Realty Executives Southeast is located at S30W24896 Sunset Drive, Suite 106, Waukesha. Executives can be reached by phone at 262-899-5462 or email at RESoutheast@realtyexecutives.com. Visit the office website RealtyExecutivesSoutheast.com for updates and more information.