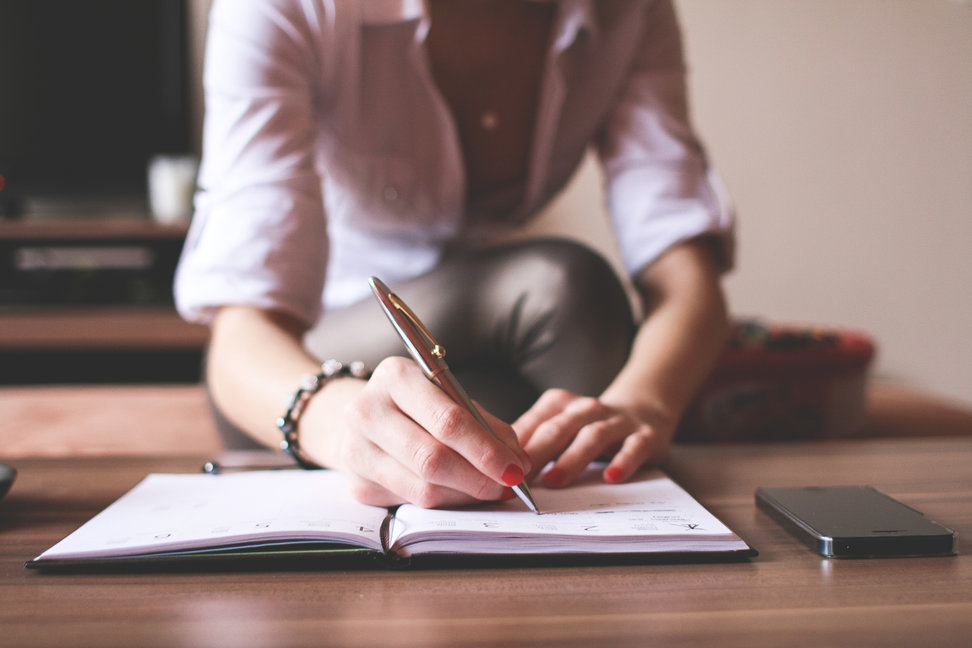 As a homebuyer you're about to embark on one of the biggest, most stressful and exciting journeys in your life. You need to be certain that you can trust your real estate professional to deliver the goods.
However, choosing the right realtor can be difficult. There is a lot to consider, and with fierce competition between agents, all of the information can be a little bit overwhelming. Here are some key steps to help you pinpoint the real estate agent that will be the best fit for you.
1. Speak with former clients
When you meet the agent in person, they obviously will be putting their best foot forward. So, for a more unbiased view of their work habits, try to speak with people who have worked with them in the past. Online testimonials are a great place to start. But for more in-depth insight into the agent's area expertise, check out their Facebook page. If you have friends in common, ask them about their experience with the agent in question.
2. State board records
Check with your local REALTOR® board for license information, employment history and disciplinary actions.
3. Industry designations
Real estate agents often go above and beyond minimum education requirements to specialize in specific areas of the business. Depending on what you're looking for, you might want to look for an agent with specific credentials and designations.
CRS (Certified Residential Specialist) – Looking for a residential home? These professionals have been specially trained in residential sales.
ABR (Accredited Buyer's Representative) – Qualified ABR agents specialize in helping their clients buy their new home. To become an ABR, agents first need to have the required experience before they are able to undergo specialized training. Once qualified, agents are able to assist you through the entire process, from locating suitable properties based on your wants and needs to closing the deal. These agents are top of their field.
SRES (Seniors Real Estate Specialist) – These agents have specialized

knowledge and

experience working with people in the 50+ age range.
Also, don't disregard peer-given awards; these can be a sign of an accomplished agent. 
4. How long they have been in business
This is obviously a great measuring stick for an agent's experience. You can find out how long they've been in business through the licensing association. However, newer agents with the right work and community experience often offer a fresh perspective and enthusiasm to get the job done. Who you choose depends on your personal preference and real estate goals.  
5. Current listing inventory
You can find an agent's listings online through their social media pages, personal website and sites like Realtor.com. Take a look at how their past and current listings compare to the type of house you are looking for and explore their marketing strategy. Also, take note of the number of listings they have and ask them what their typical inventory looks like.  
Be prepared with listing inventory questions, should you take the next step and interview the agent.  Do they specialize in select neighborhoods?  What is their niche area?  How long do homes typically stay on the market?
6. Knowing the neighborhood
A good agent should know about other available properties in their area of expertise  "off the top of his head," says Robert Irwin, author of Tips & Traps When Buying a Home. "You want someone like that who's on top of the market."  
Aside from inventory expertise, ask the agent about the aspects of the community that are most important to you, including school ratings, restaurants, the community, shopping and other local amenities.  In addition to knowing what most attracts homebuyers to the area, a good agent also will understand the challenges homeowners in the area face.
7. Do they have a strong online presence
Social media is the new word-of-mouth, so an agent's online presence can be a good gauge of how up-to-date they are on the market and their industry connections. Do they have an active Facebook, Twitter or Linkedln page? Are they updating their social media pages regularly with knowledgeable content? If they are, this is a good sign that they have their finger on the pulse. Smart agents often utilize online tools to streamline their social media systems and processes.
Choose wisely
There is a lot to consider when you start looking for an agent. Don't just pick the first one you find. Do your research online, interview at least 3 different agents and choose someone who you connect with and has your best interests at heart.
Want to get your home search started today? Search for properties in Canada or the United States at Realty Executives.
This guest post was written by Sara Luckman of CityBlast. The team at CityBlast helps over 10,000 agents and brokers with their social media marketing, keeping their Facebook, Twitter and LinkedIn up-to-date and professional.