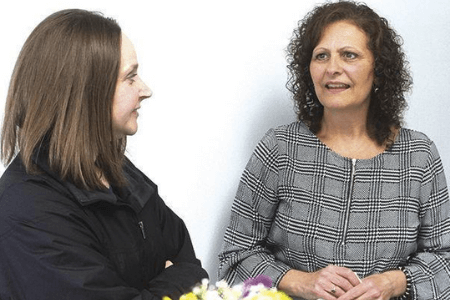 For 20 years, Gina Marie John had been an agent for a Re/Max real estate office with the dream of one day being a broker and owner at her own firm. That dream came true a few months ago when she opened Realty Executives Capital City, 5707 Highway 51, McFarland.
"This is a brand new venture," John said.
She began working out of the office in the first week of February and the sign was installed on the building March 25. Young held a ribbon-cutting and open house March 28 to celebrate.
John had looked at opportunities with Re/Max and other established real estate companies, as well as branching out without a brand, when choosing to open her own office. She decided to work with Realty Executives, because it's a financially and structurally strong company with a 50-plus year history.
"They presented me with an opportunity I couldn't turn down," John said.
The business owner currently employs two independent contractor real estate agents and a part-time administrative assistant. John has no plans to grow any larger than 10-12 agents.
"I don't want to get too big, because I want to make sure it feels like a family," she said.
John, who lives in Stoughton, decided to open Realty Executives Capital City in McFarland due to the its central location and proximity to the major traffic corridors.
"I've had such great support from so many people," she said. "I'm really excited to get the ball rolling."
By: Amber Gerber, originally published in McFarland Thistle