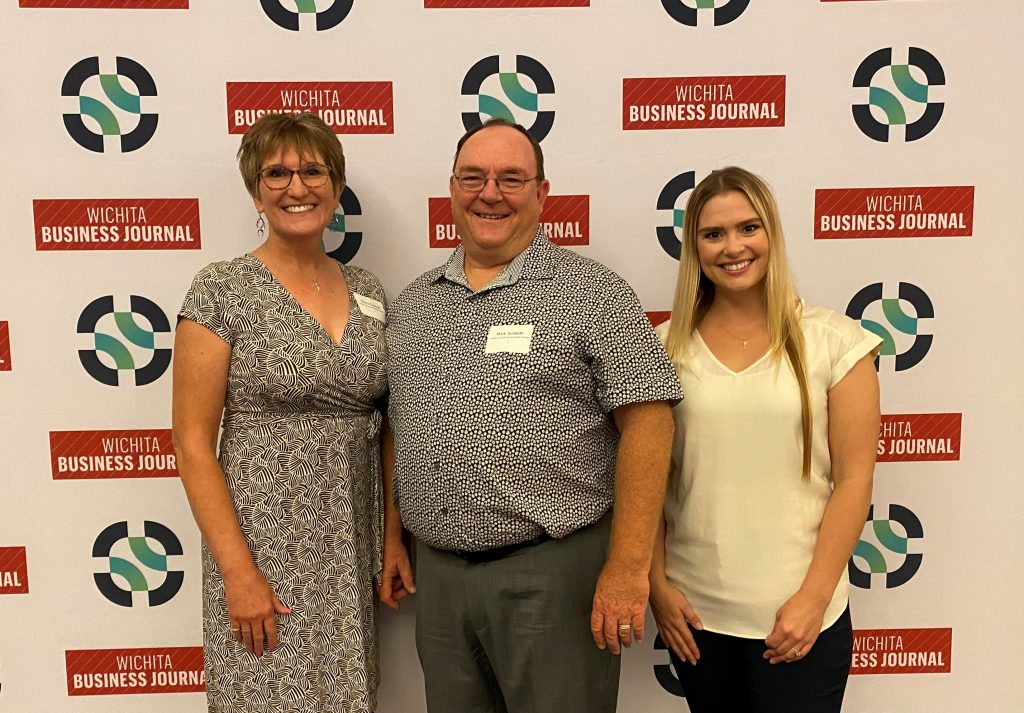 Realty Executives Sudduth Realty and Auctions, Inc. has been honored as the 2021 Top Auction Firm with the Wichita Business Journal. As a full-service real estate brokerage led by Broker/Owner Mark Sudduth, this Augusta business takes client service to the next level by specializing in traditional sales and real estate auctions. Experiencing explosive growth in the past few years, the firm has become one of the leading auction firms in south central Kansas.
"Contrary to what some may believe, hosting an auction is not 'giving away' a property. In fact, effective marketing allows us to successfully increase visibility for unique homes, farms, ranches, and investment properties- properties that are often time incomparable to others in the area. Although it isn't appropriate for every client and property, an auction can be a great option to consider. We view it as an additional service that our Executives have in their arsenal," says Sudduth.
Getting Started in Auctions
Stepping into the auction business was equal parts necessity and risk. Sudduth, now with 30 years of real estate experience in Butler County and numerous awards under his belt, looks back on his entry into the auction world with gratitude. "I was 27 years old with a wife and two small daughters and was highly motivated to tackle any real estate opportunity that presented itself. I happened to have a client who owned a few Dairy Queen restaurants, and he needed to sell some acreage to invest $5,000 into another location. He needed the cash by a very specific date, and I told him that the only real way to plan when a property will sell is by auction," said Sudduth. "I took a chance and offered to auction it for him, saying that I would not take any payment if the property didn't sell. I had no idea what I was doing but was determined to figure it out." Three interested parties showed up for that auction, the price soared from $500 to $7,800, and the rest is history.
As Sudduth realized that real estate auctions were an untapped niche in his area, he opted to enter auctioneer school in 1992. This refined his skills and helped him continue to grow his auction business, selling subdivisions and other properties over the next decade. In 2018, however, Sudduth recognized that he needed to pivot his business. "One of the biggest challenges with auctions is getting bidders to physically show up on auction day. The bidders are registered and qualified ahead of time, but we'd have days when four bidders would show up despite 12 registrants. Everyone has family obligations, work obligations, and reasons that they cannot make it to the property. I knew that we would have to do something different to take the business into the future," said Sudduth.
Moving the Business Forward
With an increase in online auctions happening on the East Coast, Sudduth was inspired to convert his in-person auctions into fully online auctions. He researched various platforms and marketing companies, eventually partnering with Wichita Designs and BidWrangler. His current proprietary, online platform advertises properties via Google ads, YouTube, drone photography, personalized videos, and provides sellers with information pertaining to the auction. "Online auctions have been stress-free and exciting for our sellers. The potential buyers must remove all contingencies before winning a bid, and it is common to have 20 or more bidders from across the United States," says Sudduth. By maximizing visibility, the firm typically meets or exceeds the target price and net profits the seller is looking to generate.
Early proof that the online platform was a homerun involved a farm that needed to sell in the fall of 2019. The seller first offered to sell the property to the neighbors at a price of $250,000. The neighbors were not willing to pay the asking price, so the seller approached Realty Executives Sudduth Realty and Auctions and requested an online auction. The auction attracted 49 verified and fully vetted bidders and sold for $401,000- well over the target sale price. And the happy new owners? The neighbors.
Sudduth knew moving to a cutting edge, online auction business would pay off- even before the challenges presented by COVID-19. "When everything in the area was slowing down due to safety precautions and in-person restrictions, we were able to ramp up our business. Live auctions couldn't run, but we could. I couldn't have predicted that situation, but I realize that I am extremely blessed. We have nearly doubled our business over the last year," says Sudduth.
Looking to the Future
With 17 experienced, top-producing realtors, Realty Executives Sudduth Realty and Auctions, Inc. has no plans to stop expanding business. Clients can choose to sell properties in the traditional manner or explore auctions, giving them extreme flexibility when it comes to the largest financial decision in life. Regardless of method, the team excels at selling all types of properties, helping buyers and sellers achieve their goals.
Recipients of the Realty Excellence® Fastest Growing and Agents' Choice awards year over year, "it is no surprise that Sudduth Realty has achieved the Top Auction Firm award for south central Kansas," said Patrick van den Bossche, President of Realty Executives International. "We encourage all Broker/Owners and Executives to become leaders in their markets, and the team at Sudduth is living, breathing proof of what is means to be a local expert. They are hyper-focused on providing stellar customer service, owning their niche, and we couldn't be more impressed. Kudos to Mark, his family, and the Executives for their achievements and for this honor."
To learn more about Mark Sudduth and the professionals at Realty Executives Sudduth Realty and Auctions, Inc., visit www.SudduthRealty.com.