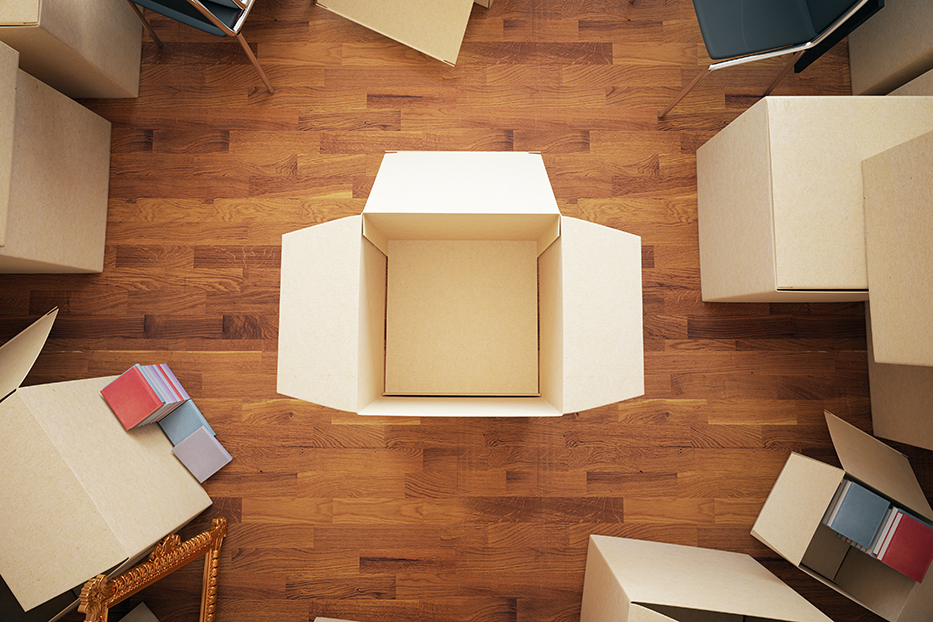 With all the hustle and bustle involved in the moving process, it can be easy to forget about the little details that make for a smooth move – like making sure your valuables are protected and you have enough moving boxes.
Here are a few packing tips to help you reduce your moving stress and make sure everything gets to your destination in one piece.
Declutter before you pack
What's the use of moving old clothes you'll probably never wear, CDs, DVDs, or old electronics? These items are going to just get in the way. Before you start the packing process, separate old items into three categories: donations, items to sell, and a throw-away pile.
One way to help you decide what goes into which category is by using a few simple rules. Anything that's damaged should be tossed. If you haven't used something in six months or more, get rid of it as well. Same with clothes.
If you have an emotional connection to something, but it doesn't have any practical purpose, consider getting rid of it. Be methodical and make your way through one room at a time.
Clear plastic makes for an easier move
When possible, it helps to use clear plastic storage bins when moving. They're sturdy, and most importantly, see-through, so you won't have to hunt around to find what you're looking for. There are many brands that make see-through bins – try to get ones with strong latches.
Labels are your friends
Label your boxes in large, legible letters so you know exactly where each box belongs in your new place. According to Samantha Raynovich, National Sales Program Manager at PODS Moving & Storage, it's not a bad idea to number your boxes and keep a notebook inventory of contents. That way, you can keep track of what's packed.
Pack the right way
Place heavy items in smaller boxes for easier lifting, and put lightweight items in larger boxes. Reinforce the bottom of all boxes with tape and fill to capacity, using paper or bubble wrap to fill the empty spaces. The top and sides of boxes shouldn't bulge or cave in when closed.
Moving accessories are key. Consider getting moving blankets, moving bands, and moisture absorbers. Your moving company may offer these for sale, or you can purchase them from your local home improvement store.
"Smart packing is an important and often overlooked part of the moving process," says Raynovich. "Careful planning on the front end can save headaches in the long run."
This guest post was written by PODS®. PODS® makes moving and storage more convenient and less stressful through its innovative solution of delivering a level container and providing the customer all the time they need to load and unload their container.