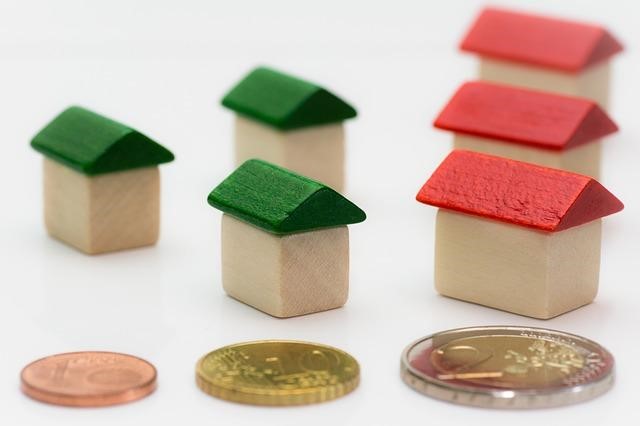 Usually, the only thing you'd think about when moving is location, location, location. However, when you're moving for retirement, it's never the same thing – you have to consider several factors because things will never be the same once you retire. For one, you won't be earning the same money you usually earn from a regular day job. This means that when you retire, you should be keen on your expenses. Healthcare will also become a necessity during this phase of your life. To ensure that your move during retirement will become beneficial to you in the long run, consider these questions:
     How much is your monthly budget?
This is probably one of the most important things to consider when you're planning to move for retirement. For you to have a successful retirement, you should have an idea of how much are you willing to spend on it. You can budget for retirement by looking into your monthly expenses. Determine how much you're spending for mortgage payments, car payments, and other recurring bills. You should also keep track of how much you are spending on leisure activities such as dining out, groceries and shopping. If you need assistance in doing all of these, you can use a mobile app (there are a handful of apps online) or hire a financial advisor. All of these can help you in your budgeting, especially if you don't have any idea of how to do it. After considering your expenses, take note of all the possible sources of income every month. Once you have these numbers, it'll be easy for you to come up with a monthly budget which is suitable for your needs and wants.
     Where do you want to retire?
Aside from determining how much you can spend in a month, the location of where you want to retire should come next. Regardless if you're moving somewhere new or near your current residence, you'll be able to find a location appropriate for your needs and budget. You can narrow down your search by looking into locations which have recreational activities and volunteer opportunities for seniors. As a retiree, you should always have avenues for physical activities and have fun.
     How far is your new location from friends and family?
Before saying "yes" to a broker who offered you a property somewhere, consider how near or far it is to your friends and family. People who retire would want to be near their loved ones so they can easily bond and spend time with them. If you're currently living in the same town as friends and family, and you want to be near them once you retire, think about retiring in your current city. If not, scout for nearby locations which are within driving distance. You want everything should be accessible to you and to them. On the other side of the coin, if you want to live far from your friends and family (to finally have some time to yourself), move somewhere near an airport. This will make it easier for you to visit your friends and family, and for them to do the same too.
If you're living far from your friends and family right now and want to move somewhere near them, take time to familiarize the area. You need to make sure that everything you can ever need is within the proximity. Doing this will also help you determine the amount of adjustment you'll need to have once you move in.
     Are there any healthcare facilities nearby?
When you age, your body starts to deteriorate. You'll not be as energized as you were back when you were a teen. And with these changes, you'll be needing a good doctor. Before moving, look for an area that has convenient healthcare facilities for you. Does this place have a hospital and credible doctor? Do they supply a wide variety of medications for your needs? Do they offer 24/7 medical assistance? You should have answers to these questions before deciding where to move. All of these are important for you to maintain your health once you retire. Aside from the availability of healthcare facilities, learn how your move can affect your healthcare plan. Usually, the healthcare plan you'll enjoy will be dependent on where you move.
     Are there recreational activities available?
Being physically active is a necessity for you to live a healthy lifestyle during retirement. For this reasons, your location should support recreational activities. It should allow retirees like you to enjoy an afternoon of playing tennis, swimming or hiking; it should not run out of activities for you to do. Some retirees would even choose their retirement destination based on the activities they love to do. Retirees who love outdoor sports may choose a retirement location which is near a beach or mountain. For retirees who have a green thumb, a location which has gardens or lawns are their best options. Think about the things which you can do in a location – these will keep you physically and mentally sharp as you age.
     Do you have any existing debt?
The last thing you want to think during retirement is debt. Retirement should be the time for you to relax, and not stress out. This is why you should slowly pay all of your debts before retirement. Shell out money from your monthly income and allocate these for your debts. The earlier you clear your life from debt, the earlier you can start planning for your retirement.
     Do you need help during the move?
After deciding where to move, think about "how" you can actually do it. If you're planning to do everything DIY or with the help of your friends, pack everything ahead of time. Boxes should be labeled accordingly. Consider decluttering before the move so you won't end up bringing items which you no longer use. You can also have a garage sale and use the money you'll earn for your moving expenses. If you're thinking of hiring professionals for the move, scout for moving companies and compare prices ahead of time. Make sure you'll end up working with a moving company which can give you the service you want within a reasonable price.
Don't Make Rash Decisions
If you have been working for decades, retirement may not come easy. This is a stage in your life that will require drastic changes. You'll have to change your daily routines, let go of some relationships and even inject new activities just so you can live a healthier life. Fortunately, all of those changes can be pacified once you move in a location that is perfect for you. Deciding as to where that location is, can be might be a challenge but with the right sources, you'll know what to do. Consider the tips from this article and you're already a step closer in retiring to your new home.
This post is intended for informational purposes only and should not be taken as professional advice. The point of view and opinions expressed in this post are those of the author and do not necessarily reflect the position of Realty Executives International.
This post was written for Realty Executives by Dianne Abonita. Dianne has been writing blogs for quite some time now. She is interested in a lot of things which makes it a joy for her to write about different niche. She has been providing solutions to different problems faced by her readers, and one of this is by giving them information about movers for retirement. When she's not busy writing, Dianne spends her time with her family especially with her kids. This is where she draws inspiration from to continually provide informative blogs to different audience.