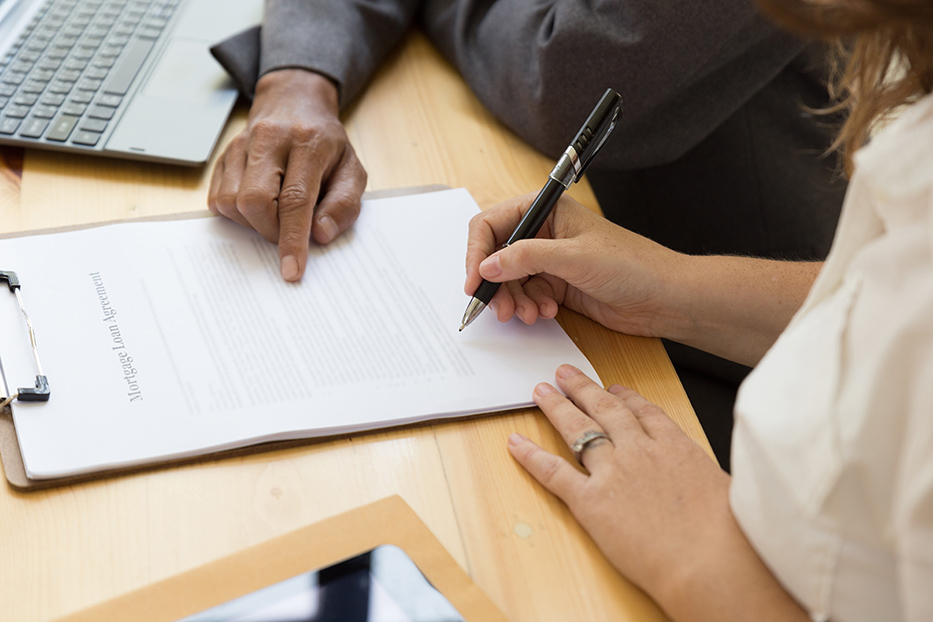 Purchasing your first home can be one of the most exciting and overwhelmingly stressful experiences of your life. Yet, armed with the appropriate knowledge and information, you can define your budget, get pre-approved for your home loan, shop for the perfect house and close the transaction with confidence.
1. Assess the amount of money that you can afford to pay each month for your mortgage
At the beginning of your homebuying journey it is vital to calculate your finances to determine how much house you can reasonably afford on your income.
Pro Tip: In addition to factoring in the mortgage payments also be sure to include all housing costs for each month.
Your monthly housing budget should consist of mortgage payments, homeowner's insurance, private mortgage insurance (PMI) and property taxes. When calculating the amount of your income that can go toward monthly mortgage payments keep in mind the more money you spend on the monthly payments, the less money you have accessible to spend on anything else. Things in your life could change drastically for example having children, purchasing a new vehicle, paying for college, losing a job or going out of business.
As a general rule of thumb:
Keep your mortgage payments below 25 percent of your pretax monthly income.

Your mortgage payments should be equivalent to one week's pay check.
It is vital to crunch your own numbers before shopping for a mortgage. Lenders may pre-approve your loan amount at 30 to 35 percent of your pretax income, enticing you to take on more home debt than you can actually afford. Never presume that just because the bank endorses it, you can bear the cost of it.
2. Verify that your finances are in order to move forward with the mortgage process
To guarantee that now is the best time to purchase your first home the bank will require that you have a good credit score, money to cover closing costs and verifiable income.
Assess your credit 
It should be no surprise that good credit is needed to secure a home loan. If you're based in America, get all three of your credit reports free of charge from AnnualCreditReport.com to verify that there are no errors on them. If you're based in Canada, check the two national credit bureaus, Equifax Canada and TransUnion Canada.
If you need to enhance your score quickly consider doing the following:
Pay down any outstanding credit card balances

Stop using credit cards two months prior to applying for a home loan

Avoid applying for a new credit card or car loan until after you have closed on your new home

To significantly improve your credit score, keep in mind that it may take up to six months so get started as soon as possible
Set money aside to cover the down payment, closing costs and other expenses
In addition to ensuring that your credit is in good standing it is also important to make sure that you have the cash required to make buying your first home a reality. In general a conventional loan will require a down payment amount of 5 to 20 percent of the sale price of the home. Government issued loans such as an FHA loan or VA mortgage loan can require as little as 3.5 percent down.
Example
If the purchase price of the home is $250,000, and you are required to pay a 10 percent down payment, you will need 25,000 cash to move forward with your purchase.
To avoid paying additional private mortgage insurance (PMI) most lenders will require a 20 percent down payment, instantly doubling the cash amount used in the previous example to $50,000. PMI protects the bank in the event that you default on your loan and your home's value significantly decreases.
Closing costs can raise the upfront costs substantially and many first time homebuyers are not aware of this added expense. Closing costs can be up to 3 percent of the total loan amount. Which means on a $250,000 mortgage an additional $7,500 in closing costs is added — on top of your down payment.
Closing costs fluctuate from state to state or province to province, but they often are based on the following expenses:
Application fee charged by the lender (amount varies from lender to lender)

Appraisals

Attorneys

Government taxes collected based on a percentage of the mortgage loan amount

Real estate transfer tax

Title insurance

Total of percentage 'points' of the mortgage loan amount charged by the lender
Key facts about lender points
One kind of point that a lender can charge is called an origination fee or money charged to the lender for originating or placing the loan. There are also discount points, or compensation paid to the lender to decrease interest rates permanently.
Pro Tip: There are two ways to significantly reduce or even eliminate closing costs:
Arrange for the seller to pay the closing costs.
Consult with your lender about premium pricing (with this method you agree to pay a higher interest on your home loan in exchange for the lender covering the closing costs).
Additional expenses to be aware of:
Prepaid expenses or payments made in advance of the money being due. Most commonly this will consist of mortgage interest that will accrue between the closing date and month-end, real estate taxes and homeowners insurance paid into an escrow account. This expense can be equivalent to 2 percent of the total loan amount or more.

Utility expenses (i.e., heating, sewer, trash removal and water)

Homeowners' Associations (HOA) Fees

Lenders cash reserve requirement (after all expenses are paid for the home the lender requires that you have a specified amount of cash left over, usually at least two months of mortgage payments, to avoid the risk of defaulting on the loan early. The funds are not directly deposited with the lender however they must be available in a verifiable source (i.e., a checking or savings account or a money market fund).

Home Inspection
Estimated amount of cash needed to purchase a $250,000 with a 10% down payment:
Cash needed upfront to purchase $250,000 home
| | | |
| --- | --- | --- |
| Down payment | 10% of $250,000 | $25,000 |
| Closing costs | 3% of $225,000 | $6,750 |
| Prepaid expenses | 2% of $225,000 | $4,500 |
| Utility expenses | Approximate estimate | $600 |
| Required cash reserves | $1,000 mortgage payment x 2 | $2,000 |
| Total cash required | | $38,850 |
Using the example above the numbers can add up quickly when buying a home. This is why it is very important to add up all of your upfront costs when planning your home buying budget. Doing so will provide you with a realistic snapshot of how prepared you are to move forward with the home buying process.
3. Compile important documentation
After preparing a realistic assessment of your housing budget, it is important to gather documentation that will aid in verifying your finances to accompany your mortgage application. You will need the following items:
Bank statements

Copy of your credit report

Copies of your last two tax returns

Paystubs

Proof of freelance or self employment income (if applicable)

Proof of Identification (driver's license, passport or state issued ID)

Social Security Number or Social Insurance Number

W-2 Forms (wage and tax statements from your employer)
4. Shop for your home loan
Do not wait until the last minute to shop for your mortgage, you could essentially lose your dream home if another applicant already has their financing in place. Getting a mortgage pre-approval is a free and non-binding process that can make the home buying process smoother in the following ways:
Knowing exactly how much you are approved to spend

Positions you as the buyer with the advantage if the home has multiple offers, thus giving you negotiating power.

Positions you as a serious qualified first-time home buyer
Get familiar with mortgage rates
There are fixed mortgage rates and adjustable mortgage rates. With a fixed mortgage rate the interest stays the same as long as the borrower is paying down the loan. With a fixed rate mortgage the interest is not dictated by the market. With an adjustable mortgage rate (ARM) the interest fluctuates, going up or down based on the interest rate of the market.
Home loans can be paid over a period of 5 to 30 years, with 30 years at a fixed rate being the norm.
Mortgage fees
But wait there's more! Mortgage lenders charge additional fees that are not associated with the  interest rate. For example you may be assessed fees for:
Credit check

Document preparation

Home appraisal fees
Some lenders may provide you the option to pay mortgage points at closing that can lower your interest rate. Points are basically prepaid interest that could save the borrower money over the duration of the home loan. One mortgage point is equivalent to 1 percent of the overall mortgage value. Using our previous example of $250,000 mortgage, 1 mortgage point is equivalent to $2,500.
It is best to pay mortgage points in the following circumstances:
You can afford to pay out the added cash expense

You expect to hold the mortgage for a long period of time

You have less than stellar or poor credit and the lender requires it
Where to shop for mortgage rates
A good starting point is your bank because you already do business with them, but do not stop there. You can shop online and compare rates with leading industry mortgage lenders or partner with a local mortgage broker that can place your application amongst multiple lenders within his or her network. Your licensed real estate professional should be able to provide local mortgage broker referrals if you need assistance.
Purchasing your first home can be a very fun and exhilarating experience.It is also an experience that can be confusing and frustrating if you are not adequately prepared. Before you go house hunting do your homework, get your finances in order and shop around for the best mortgage rates to be adequately prepared for the overall process.
This post was written for Realty Executives by Ashley Neal. Ashley is a freelance content strategist focused on writing about, real estate, interior design, health, fitness and luxury for almost a decade. Ashley's work has appeared in a number of digital and print publications including Blasting News, CBS Local Atlanta, Atlanta Business Chronicle and Huffington Post. She has also contributed to and/or been mentioned on a number of well respected media platforms including; Forbes, Small Biz Trendz and Biz Sugar.