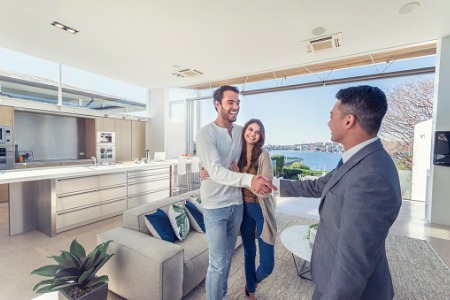 Today's consumer is mobile-first and more educated than ever about real estate. Likewise, they expect and demand that their real estate agents deliver personable, responsive and tech-savvy experiences with complete expertise in their market.
Here's how to create compelling client experiences before, during and long after the deal has closed.
1. Cater to Your Clientele.
First impressions are mission critical for real estate agents trying to capture the hearts and minds of potential new clients.
Zillow Consumer Housing Trends Report research shows that sellers use these initial impressions to shape and inform their decisions. Specifically, 86 percent say trustworthiness and 81 percent cite responsiveness as "extremely or very important" qualities they seek when selecting an agent. Also, 80 percent favor agents who can serve as experts within a local market.
For listing agents, there's no better way to engender trust in the agent's expertise within a market than with a customized listing presentation highlighting their strengths and the home's specific features.
With more buyers and sellers using curated data to customize their internet experiences on their mobile apps and devices, more than half of U.S. digital device users say they're more apt to make a purchase when marketing content speaks directly to their needs, according to the 2019 Adobe Brand Content Survey.
2. Offer Mobile Transaction Solutions.
Zillow's 2019 Consumer Housing Trends Report found that nearly four out of five U.S. home buyers (79 percent) use an online resource at some point in their search. Also, more than half of first-time home buyers who look online use mobile to research their prospective properties.
Today's client is online 24/7 and wants to know that they can connect with their real estate agent on their mobile devices to search properties, message questions and transact whenever and wherever they happen to be.
Dotloop's robust app gives customers and agents maximum mobility with on-the-spot eSignatures, on-screen document scanning and a convenient mobile "submit for review" feature.
Dotloop's in-app text Messenger also archives text conversations and offers real-time notifications, alerting the agent instantly when activity has occurred on a transaction.
All add up to quicker customer service and expedited deals that let clients and agents navigate outside the confines of a desk workspace.
3. Improve Response Rates.
As responsiveness ranks high among clients in their agent evaluation, consider the fact that consumers take an average 90 minutes to respond to an email versus 90 seconds to respond to a text.
Not only do texting and direct messaging improve response rates; they're also a preferred means of communication among clients. A Facebook-commissioned survey of 8,156 people found that 65 percent of people feel more confident messaging a business than emailing, filling out a form on a website or calling. Also, 74 percent of those surveyed said they expect messaging to enable better customer experiences.
Text Messenger also makes a great way to make first contact with buyers at an open house when you only have a phone number and want fast, efficient followup.
4. Streamline Referrals.
Clients trust and highly value agents who offer referrals to third-party vendors, including home warranties, title insurance, mortgage lenders, contractors and home inspectors. They rely on their agents to provide professional expertise and insight on trusted referrals who can help complete the transaction.
Dotloop can help by giving real estate agents and admins the ability to seamlessly connect clients with third-party referrals, using the Trusted Service Providers feature on the paperless transaction management platform. Business+ admin profiles can also create brokerage-level Trusted Service Providers that will appear in all agent loops.
5. Offer the Little Touches.
Long after the transaction closes, agents should continue creating memorable client experiences by sending clients thank-yous for their closings and check-ins for home anniversaries, birthdays and special occasions. Dotloop's integrations with our app partners makes it easy to set up drip campaigns to auto-trigger a congratulations email post-closing or a check-in email at a one-year anniversary.
Video, too, is a great way to engage and keep an agent's name top of mind long after the closing.
In the end, it's those agents who add thoughtful touches to their client relationships who really make a great lasting impression and help prompt referrals.
Here are some ideas to consider:
Order pizza on moving day for new homeowners.
Throw a housewarming party so neighbors can meet new residents and bid farewell to sellers.
Hire a cleaning crew for sellers to help prepare for showings.
Create a housewarming basket full of move-in essentials, like paper towels and hand soap.
Send a handwritten card thanking your clients for their business at close.
Invite past, present and future clients to an appreciation event.
originally published by dotloop.com.