Remodeling your home? Have an extra room in the basement you're not sure what to do with? Maybe it's time to create the ultimate man cave! Whether you want a place for Friday night poker or to watch your favorite team take on their rivals, a man cave is the perfect place to sit back and relax. Check out these six essentials for creating a dream room.
Beverage Bar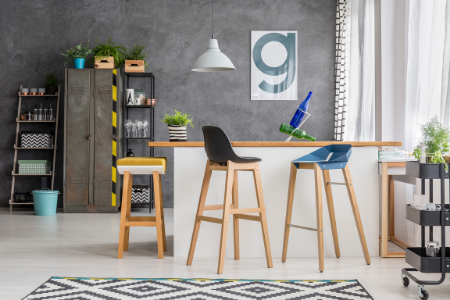 If you have been in a man cave or done any research online, you know that most will have a built-in beverage bar on one of the walls. This bar is essential for keeping you and your friends happy and hydrated throughout the game. Splurge a little and stock up on your favorite beer or liquor to either display or taste on a special occasion. Not much of a drinker? No problem. Having a beverage bar with a fridge allows you to have soda cans and water on hand so you don't have to run back and forth to the kitchen all night long. Plus, the counter does double-duty as a snack bar.
Electronics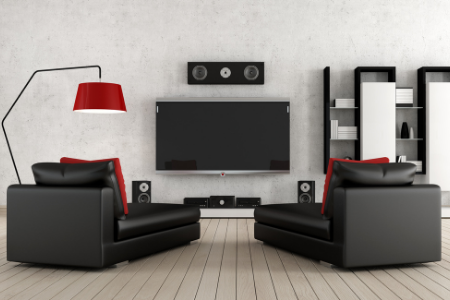 What's the number one thing a man cave needs? A killer home theater, of course. Take this opportunity to perfect your viewing experience and make your house the spot to watch the Super Bowl, Olympics, or Masters. A nice entertainment system is not cheap, but watch for seasonal deals at local electronics stores or online avenues to save some cash.
When it comes to selecting a television and sound system, we recommend talking to a professional. He or she will be able to provide suggestions for television and audio systems that will work best in the size of your space. After all, you want all your fellow cave people to be able to see and hear all the entertainment.
Recline & Relax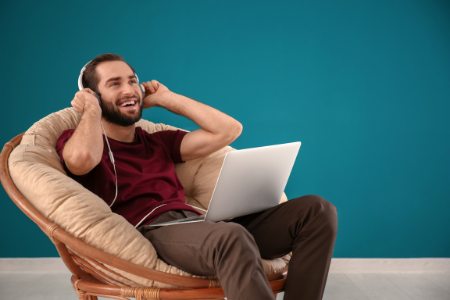 It's no fun binge watching your shows, listening to music, or chilling out if the seating isn't comfy. For this reason, finding a great couch and a great recliner is essential to your man cave setup. We recommend selecting a couch for guests that you invite to your cave but reserve the recliner as your spot to relax and unwind after a long day.
Although you can find plenty of furniture online, it can be hard to tell how comfortable the fabric and cushions are from a picture. Try scouting out your local furniture store to see which brands you like best. You can always look for better deals online, but keep in mind that many stores will price match!
Simple Decor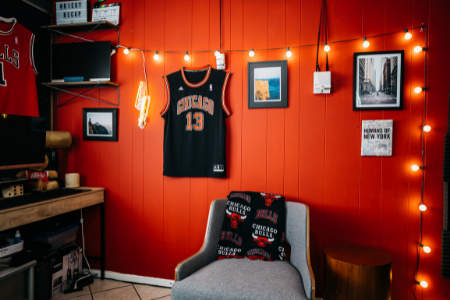 Some guys don't pay too much attention to decor on the walls, but you should still try to make your space look put together and personalized. You can make your man cave look like a million bucks just by adding some cool photos to the walls or pieces to the tables. Old black and white photos of your team's baseball stadium, framed concert tickets, or some photos of you and your buddies back in college are great ideas to help you get started. This space is supposed to be about you and your hobbies, so your decor should reflect that.
Game Time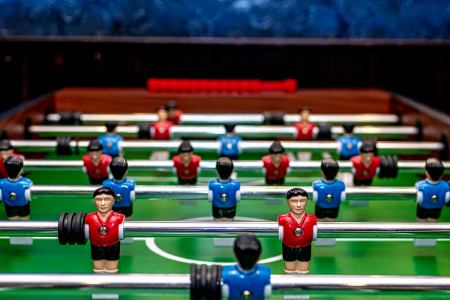 You don't have to be a sports fanatic to want a man cave, plus you won't always have an event to watch, so a major consideration is game space. This could be a pool table, card table, video game console, arcade game, foosball, etc. Having an area dedicated to having some competitive fun with friends and family will allow you to have guests over throughout the seasons and give you a chance to bond and catch up with each other.
Jams
Last, it's not a man cave without music. If you have musical interests, your cave is the perfect spot for guitars, drum kits, and band practice. If playing the part of musician isn't in your wheelhouse, consider investing in speakers throughout the space. We suggest looking for Bluetooth speakers that can easily be moved throughout the room. This can even allow your guests to contribute to your playlist, depending on the app you use.
In the end, your man cave is all about YOU. It should be an extension of your favorite things to do and a private oasis for when you need to get away. Take the time for yourself and have some fun with it!
Please follow and like us: