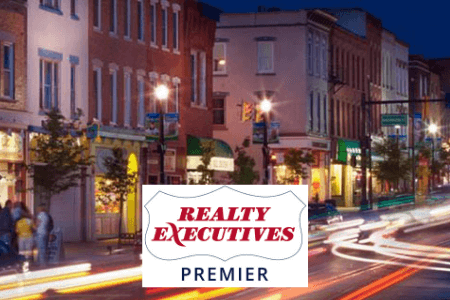 Realty Executives is pleased  to announce Broker/Owner Mike Tezak has renewed a 10-year contract to continue his successful Realty Executives Premier brokerage, headquartered in Valparaiso, IN. Recently opening a second office in Crowne Pointe and expanding his brokerage territory to LaPorte county, Tezak is excited to continue his relationship with Realty Executives and build the Premier brand.
Patrick van den Bossche, President of Realty Executives International, is thrilled with the renewal and is eager to see what the future holds for Tezak, his team and Realty Executives Premier. 
"Mike Tezak has been a model Broker/Owner for us and we couldn't be happier with his decision to stay with Realty Executives," van den Bossche said. "It greatly shows the type of professionals we strive to have under our brand and continue to grow within our network."
Tezak has became an integral part of the Realty Executives network, serving as a member of the franchise advisory council for three years and partnering with the brand to sell franchises across Indianapolis. To better his team's expertise and market, Tezak is also encouraging his brokers to work across state lines into Illinois.
After becoming a top-producing agent, Tezak opened his own franchise, eventually making Realty Executives Premier one of the most successful and productive brokerages in the company's network. Over the past eight years, Tezak has grown his business from one to over 70 agents and continues to be the number one brokerage in Porter County. 
"This 10-year renewal is an exciting step for the Realty Executives Premier team we look to continue our expansion and consumer reach throughout Porter, Lake and LaPorte county," Tezak said. "The support from Realty Executives International has been an integral part of the rapid success of my brokerage. I am proud to maintain our relationship and commitment to produce top agents and build highly leveraged teams ." 
Focusing on quality over quantity, Tezak ensures every agent joining Premier is working to be a top professional in the real estate industry. Tezak's wife and business partner, Pam Tezak explains that no matter how much success the brokerage sees, they are always striving for more.
"We never want to have a mindset of, 'Oh, we're at the top of our game right now, so let's stop and slow down.' Tezak said. "We are always growing and evolving."