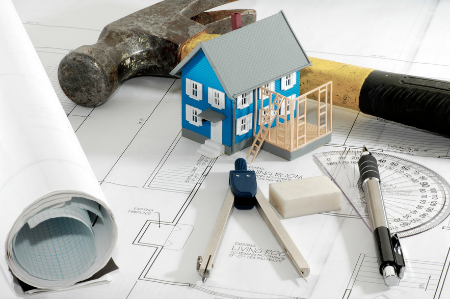 Home improvement is often a costly expense, but it is often necessary, especially if there are damages in your home that need to be fixed. Improving your property does not only come when you want to update its appearance. Sometimes, you need to do it for maintenance purposes.
If you find yourself in a situation where work is needed but you do not have enough money to facilitate it, research and consider the following options for financing home improvement projects:
Home Equity Line of Credit
There are many options available for financing your home improvement project. One of such is the home equity line of credit (HELOC). HELOCs have been the favorite go-to for many homeowners who want to finance their home improvement projects.
Technically considered a second mortgage, this option allows you to borrow money from your home's equity with your house serving as the collateral. The HELOC may have a fixed rate (not common) or variable rate (something to consider as it impacts monthly payments). The rate options underscore the importance of being very careful when choosing a HELOC.
Home Equity Loans
Aside from HELOC, there is another option that also allows you to tap into your property's equity. A home equity loan is also considered as a second mortgage, with your home as collateral. Unlike HELOC, the home equity loan is a fixed-rate loan with a lump sum and term, which means that the interest does not fluctuate.
To qualify for a home equity loan, you often must have a loan-to-value ratio of less than 80%. This means that you will need to have at least 20% equity of your home's appraised value. Additionally, you will also need to pay for closing costs on the loan amount, just like you paid for closing costs with your first mortgage.
For many financial experts, the home equity loan would be a safer choice for financing small or big home improvement projects due to the predictable payments. If you know how much you need and you are certain of making on-time payments, a home equity loan could suit you well.
Personal Loans
If you are not qualified to acquire a home equity loan, you can always resort to personal loans. The personal loan lender will not base your loan on your property's value. Instead, the loan will be based on your financial credentials, such as your credit score.
You must have a good credit score to get the best loan terms possible. However, there are many options to research when seeking a loan, even if you have bad credit.
Many lenders online are willing to provide you with the amount that you need for your home improvement project. But these loan offers often come with some additional requirements, which can be a guarantor or collateral. These additional requirements serve as a form of security for the lender and a guarantee that you will pay the amount you borrowed on time.
Credit Cards
If you have a credit card, you can use it for financing home improvement projects, especially if you only need minor repairs or replacements. You can pay for the materials you need for the project using a credit card. Nowadays, most stores accept credit cards as payment, so it will be easy to use your card when shopping for materials.
Additionally, you can ask your contractor if they also accept credit cards as payment for their services. If not, then you can visit the nearest ATM and withdraw cash using your credit card. This process is called a credit card loan, where you are borrowing money against your credit card.
A credit card loan is one way to acquire fast cash anytime you need it, but keep in mind that interest rates on credit cards are typically much higher than HELOCs, home equity loans, and personal loans. There are also limits on the cash that you can borrow, which will be based on your available credit.
Borrowing from Family or Friends
Desperate times call for desperate measures. If you badly need to repair something or make home improvements but cannot use the other options discussed, then you can opt to seek help from a family or a friend.
If you borrow money from your family members or friends, make sure that you make it as professional as possible. You should pay the money back on time as agreed upon by both parties. It is also best that you offer interest in exchange for accessing the funds.
We recommend that you create an agreement and have both parties sign it. This way, you can document the terms of the loan in case future clarification is needed.  It may also prevent your relationship from getting damaged because of borrowed money!
In Conclusion
There are many options to help you finance your home improvement project. If you are considering making improvements to your home, explore all the options we have discussed and choose the one that best suits your needs and repayment capabilities.