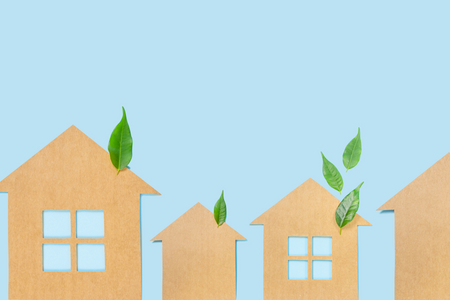 Feeling guilty about your carbon footprint? Not sure what to do about it? Fear not! We've rounded up five eco-friendly home improvements that are good for the environment and your wallet.
Let's get green!
How is a Green Home Beneficial to Homeowners?
One of the most obvious benefits of building or renovating your home with green materials is lower utility bills.
By investing in energy-efficient appliances and technologies like solar panels, you can save money by reducing your energy usage. Plus, many local governments offer tax credits for switching to green home improvements, so you can get even more bang for your buck!
And let's face it—your home is an investment, too! A study conducted by the National Association of Realtors found that homes with eco-friendly features had higher sale prices than comparable homes without them. If you plan on selling your house in the near future, going green could mean gaining more than just bragging rights; it could also put some extra green in your pocket!
Making sustainable improvements to your home, such as using low-VOC (volatile organic compounds) paint or installing an air purification system, can help create a healthier living environment for you and your family.
Certain "green" products are better for indoor air quality because they don't contain toxic chemicals, which can be harmful if inhaled over long periods of time.
What Are Some Green Home Incentives That Are Being Offered to Homeowners?
One of the most popular ways homeowners can save money when going green is through tax credits and rebates.
The United States Department of Energy offers a federal tax credit program for those who install alternative energy systems in their homes such as solar panels or wind turbines.
Many states offer additional green home modification incentives, such as rebates for installing energy-efficient windows or insulation. It's important to check with your local government or utility provider for any additional incentives that may be available in your area.
Another way you can save money when going green is by purchasing energy-efficient appliances. Many stores offer discounts on energy-efficient products such as refrigerators, washing machines, and dishwashers. Plus, some utility providers offer discounts on certain appliances if they meet certain efficiency standards. Many states also have appliance rebate programs that give homeowners cash back when they purchase an energy-efficient appliance.
5 Home Improvements You Can Make for an Eco-Friendly Home
Feeling inspired to upgrade your home? Here are some energy-efficient swaps you can make to help save the planet – all from the comfort of your own home.
1. Check Your Insulation
When it comes to making your home eco-friendlier, one of the first tasks you should undertake is to check your insulation.
Proper insulation can address energy efficiency issues that create an increased need for heating and cooling, which leads to unnecessary expenditure of energy resources. To check your insulation, have a professional come in and inspect every room for any holes, drafts, or other airflow issues that are letting heat and cool air slip out of your home.
If the insulation needs to be replaced or added to, doing so will not only maximize the energy efficiency of your home but also apply a layer of protection from outside environmental factors like noise and dust.
2. Upgrade Your Lighting
By upgrading your home lighting to more eco-friendly options, you can take a significant step forward in reducing environmental impact and helping to create a greener lifestyle.
Not only is it rewarding to have improved your own use of resources, but also consider how much cleaner the air will be after climate-destroying carbon emissions are reduced.
You can get started on this project by conducting some basic research into energy-efficient light bulbs and fixtures that suit your needs. Generally speaking, these bulbs consume less energy and last longer, so you'll be saving money in the long run too.
Installing the fixtures might require some help from an experienced electrician if you're not confident enough to do it yourself, but a qualified professional can ensure everything is set up correctly and safely.
3. Invest in Solar Panels
Investing in solar panels is an excellent way to make your home eco-friendlier while also saving money on energy bills.
Solar panels are a great source of renewable energy, providing clean and renewable electricity by converting the sun's radiant energy into usable electricity for residential homes. Not only do they reduce your reliance on non-renewable sources of energy, but they also reduce your costs over time as solar panels are able to store and use their own energy rather than relying on traditional power grids.
The ins and outs of investing in solar panels may be daunting at first but having an experienced installer to assist with the installation isn't difficult. Many government incentives are available that can help offset costs, making it a win-win investment for people who care both about environmental sustainability and budget management.
4. Switch to Energy-Efficient Appliances
If you're looking to make your home more environmentally friendly, you should consider switching to energy-efficient appliances.
These appliances can help reduce energy costs and reduce energy waste in the home, cutting down on our dependence on non-renewable resources. By making the shift to these more efficient models, you could be helping to lower greenhouse gas emissions and significantly reduce your carbon footprint.
The great news is that there are tons of energy-efficient options available across several household appliance categories, and they come in various styles and sizes so you're sure to find the perfect ones for your home.
Plus, many energy companies offer financial incentives and tax credits for selecting these models over standard ones – so it makes sense to take advantage of these benefits.
5. Get a Programmable Thermostat
Installing a programmable thermostat in your home is an easy and efficient way to become more eco-friendly. This type of thermostat allows you to preset temperatures so that you are only heating or cooling when you need it, avoiding wasted energy.
Plus, you can turn off the AC or heating when everyone leaves for work/school so that there is no risk of overcooling or overheating. Programmable thermostats typically allow you to set timers for different points during the week with different temperatures – perfect for those who want their house warm and cozy when they arrive home from work!
Final Thoughts
Doing small things like these can make a big difference when it comes to reducing our environmental impact. Plus, who doesn't love saving money? So don't wait any longer; start making improvements today so that you can be proud of living in a greener home tomorrow!
---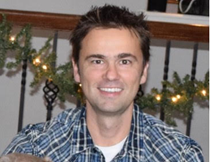 About the Author: Jason Thomas is a native Texan, and Co-Founder and Partner at Vault Electricity , a Texas electricity brokerage firm. Founded in 2009, Vault Electricity helps homeowners and businesses find the best deal on electricity by comparing electricity rates from the most trusted electricity brands in Texas.