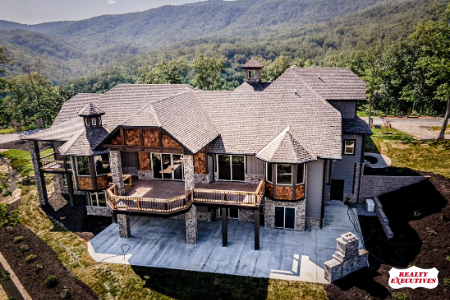 Realty Executives Southern Living, of Sevierville, TN, is excited to announce their partnership with luxury home developer, Pigs Fly. This partnership will allow the brokerage access to multi-million-dollar listings in the exclusive mountain neighborhood, The Summit Resort.
The Summit, 565 acres and up to 3000 feet in elevation, offers panoramic views of The Great Smoky Mountains, no state income tax, underground utilities, fire protection, direct developer-to-consumer pricing, paved roads and an average of 1.97 acres per home site. Accessible but private, The Summit is an oasis to second homeowners or retirees looking to escape the city. Home developer Shane Wood began building rustic, energy-efficient homes in The Summit in 2009 and has built 13 to date. In 2019, Wood partnered with former contractor David Runyan, who had started Pigs Fly in February of 2018. Together they own 11 properties throughout the Summit.
Wood and Runyan began their friendship after Runyan, originally from Florida, had bought his first home in The Summit. From there, Runyan purchased another property and saw an opportunity to expand the relationship into a business partnership.
Continue reading