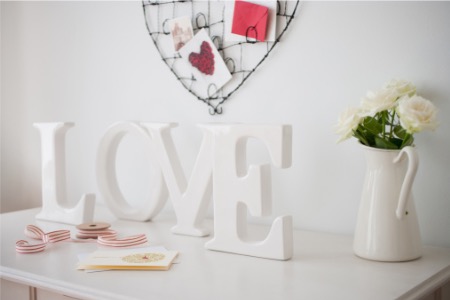 Love is in the air and with that comes Valentine's Day! 
Unlike Christmas or Halloween, Valentine's Day isn't a holiday many people spend weeks leading up to with shopping and decorations. It's a short lived holiday. Some people may not want to spend money on decor that they'll keep up for one or two weeks in February. 
Although Valentine's Day may not be the biggest holiday on the calendar, that doesn't mean it's a holiday you can't decorate for at all. There are plenty of Valentine's Day decor items that can be kept up well into the spring, especially if you choose your decor items wisely.  
Wreaths and Door Decorations
It's not uncommon for people to keep wreaths or another type of decoration on their door up year round. There are wreaths and other door decorations for every occasion and season – Christmas, winter, spring, Easter, summer and more. This includes Valentine's Day. 
Continue reading