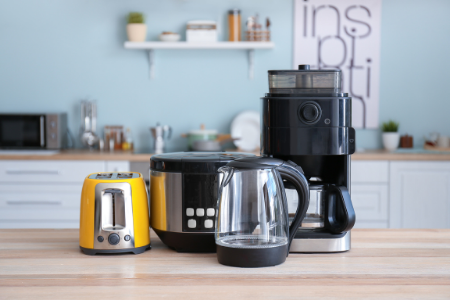 Moving into your first apartment is not an easy task. You need to keep track of so many things that you're practically guaranteed to forget some of them. Don't worry, though. We are here to take some of that load off. We've made a comprehensive list of home appliances you need for your first apartment. We'll tell you what to buy and why.
Choosing a Product
When shopping for home appliances, it's always a good idea to scour the internet for honest reviews of your chosen products. Better yet, find a trustworthy source that you can always turn to. For example, Comfynorth is a Canadian company specializing in exactly that—they provide unbiased reviews of various home products. By doing this, they aim to help you, the customer, make the best possible choice in home appliances. If you live in the US, you could check out ConsumerReports.org.
Now, on to our list of essential home appliances.
1. Vacuum Cleaner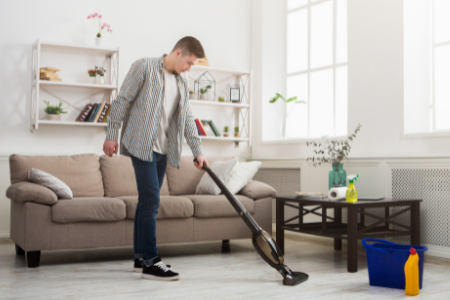 A vacuum cleaner is an irreplaceable home appliance, and yet, it's so easy to forget about it. Without one, you'll never be able to keep your new place clean, and dusty living spaces are breeding grounds for allergies.
When choosing a vacuum cleaner, you must get acquainted with the various types available. Older vacuum models were armed with a dust bag. Now there are options for upright, stick, and handheld. There are bagless vacuums that suck the dirt into a plastic container. Finally, some more expensive models use a water tank, minimizing the possibility of dust escaping into the air.
You've probably heard of the new robot vacuum cleaners as well. They can be very convenient, as they'll do the job for you. You can schedule time and frequency for cleaning. The only drawback is that they cost significantly more than more traditional models.
2. Microwave Oven
Believe us when we say a microwave oven is the star of any kitchen. It's incredibly versatile: you can use it for cooking food or even boiling water in a pinch. You'll be using your microwave a lot, so it makes sense to buy a good one. Go for a reputable brand and make sure it has sufficient power. A precise digital timer is a helpful addition—it will ensure you get identical results every time.
The home appliance market offers a vast choice of microwave ovens. When making a choice, never go for the bottom dollar, but don't go overboard either. A mid-tier microwave will serve you just fine.
3. Coffee Maker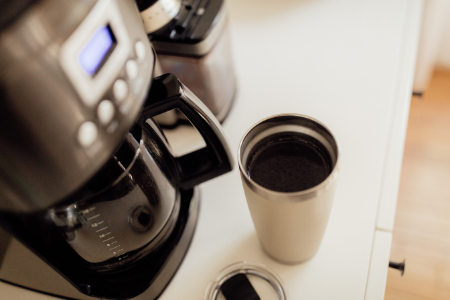 What's a new apartment without the smell of fresh morning coffee? Depending on your taste in coffee, you can choose between an espresso machine or an American-style coffee maker. If you're on a budget, a Moka pot will do a fine job as well.
A word of warning, though: coffee brewing can be an expensive hobby. If you find yourself spending all your money on espresso machines and coffee grinders—don't say we didn't warn you.
On the off-chance that you don't care for the taste of coffee, you can always go with an electric tea kettle. It will boil water in a flash, which you can use to make tea or anything else you need. You'll be surprised at how helpful boiling water can be around the house.
4. Air Conditioning
We know what you're thinking: air conditioning is expensive! While this may have been true in the past, it's the opposite today. If your home doesn't already have an AC unit, a portable unit is relatively cheap to buy and very efficient to use.
The most widely known benefit of air conditioning is its ability to keep your apartment cool in the summer. However, nowadays AC units can be very good at heating as well. Some would say that air conditioning is the most efficient source of heat. To do this, make sure to buy an air conditioner labeled "inverter." This type is much better at heating than the average AC.
A bonus of a good AC unit is its ability to suck moisture from the air. Depending on the location of your apartment, humidity can pose a problem.
5. Handheld Mixer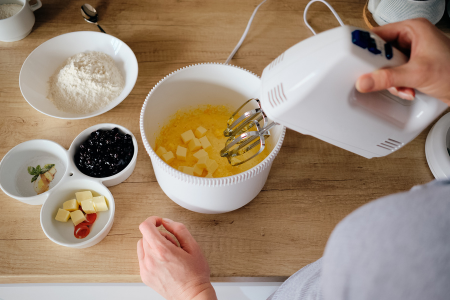 A handheld mixer is a practical and affordable appliance. Even though it's not an absolute necessity, just thinking of making pancake batter by hand gives us carpal tunnel syndrome. Not only is a mixer faster and more comfortable than whisking by hand, but it does a better job as well. With a mixer, you can say goodbye to the chunky batter.
6. Smart Bulbs and Socket Plugs
Smart homes have lately become very popular, and it's not hard to tell why. We quickly went from the old "clap to toggle the lights" to complete voice control of everything. However, as fun, as they are, smart homes can be costly.
The good news is that you can start small, smartening up your apartment step by step. With smart socket plugs comes the ability to control them with your voice or your phone. Of course, most smart plugs offer straightforward ways to charge your various electronic devices.
The most noticeable benefit of smart socket plugs is that they can make your home more energy-efficient. Home appliances, even when not turned on, can still use considerable amounts of electricity. With these small smart devices, you can pull the plug on needless spending—pun intended.
It's a similar story with smart bulbs. Put simply: they turn themselves off when not in use.
Summary
We hope that our list has given you an idea of what home appliances you need for your new apartment. Appliances such as microwave ovens, coffee makers, and handheld mixers are sure to add convenience to your everyday life. We hope that this article will help alleviate some of the stress of moving into your first apartment. If you consider our advice, we guarantee it will make life in your new apartment much easier.