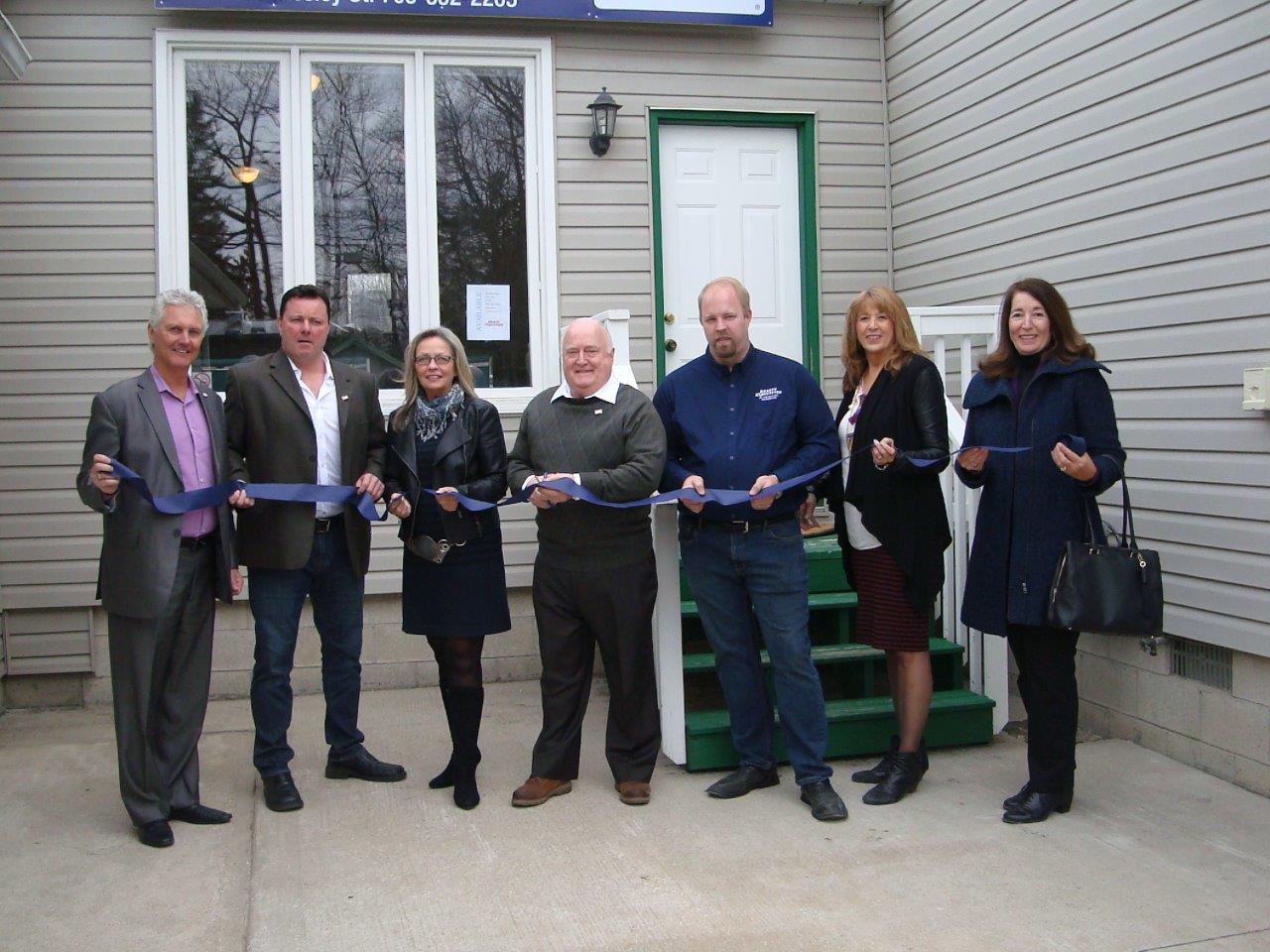 Wasaga Beach, a resort town in Simcoe County, Ontario, Canada, is the latest addition to the Realty Executives International family. Adding to Realty Executives On the Bay Ltd. offices in Midland, Tiny, and Wyevale, Broker/Owner Grace Kidd believes that Wasaga Beach is a key business location.
"Our brokerage will not only serve the real estate needs of Wasaga Beach and the surrounding community, but it will expose our brand to the many tourists who visit from other regions," Kidd says.
Tourism is recognized as a major industry in the town, which attracts over one million visitors every year according to the Wasaga Beach Chamber of Commerce. "Our quality of life and safe, friendly community has attracted a steady stream of new residents and seasonal dwellers over the years. We are proud of our community and delighted to share it with our many visitors throughout the year," comments Mayor Brian Smith.
Realty Executives On the Bay Wasaga Beach will be led by Managing Broker Jim Pratt, formerly a broker at RE/MAX. Pratt brings 25 years of experience as a real estate professional, as well as an intimate knowledge of the area as a Wasaga Beach resident.
"I look forward to supporting the success of our Executives and their clients," shares Pratt.
The new office currently has six Executives and will serve Balm Beach, Midland, Penetanguishene, Wyevale and Wasaga Beach. The office specializes in residential, commercial and vacation properties, including luxury waterfront properties.
"Our housing market is the hottest it's ever been from the standpoint of market tightness," says Kevin Woolham, president of the Southern Georgian Bay Association of REALTORS®. "2015 was a record year for sales, and 2016 could be even stronger, provided sales aren't crimped by a shortage of properties for sale," he adds.
According to Statistics Canada, Wasaga Beach has a population of 17,500 people. Canadian Real Estate Wealth reports that the median price of a home in Wasaga Beach is $339,900, which is above average when compared to other towns in Ontario.
"We look forward to expanding our footprint into the important residential, commercial and agricultural areas of Simcoe County," concludes Scott Gilmour, president of Realty Executives Regional Inc.
Realty Executives on the Bay Wasaga Beach is located at 998 Mosley Street, Wasaga Beach. Call 705-352-220 or email JimPratt@RealtyExecutives.com for more information.