According to comScore, Google Maps is one of the top 10 smartphone apps in the country. Globally, approximately one billion people use Google Maps to perform one billion searches every day. It's a popular and useful tool, but how can you use it in your search for a new home?
Explore the neighborhood
Go for a virtual walk around your target suburb with Street View. This feature allows you to take a virtual tour of the city streets, even letting you to step into local businesses like restaurants and stores that have indoor maps available.

Google Earth lets you zoom out to get a better idea of the surrounding area. You can map out nearby parks, grocery stores, and essential services like the fire department and police station. Get an idea of where they are in relation to the properties you're considering and how they'll affect service or even noise in the area.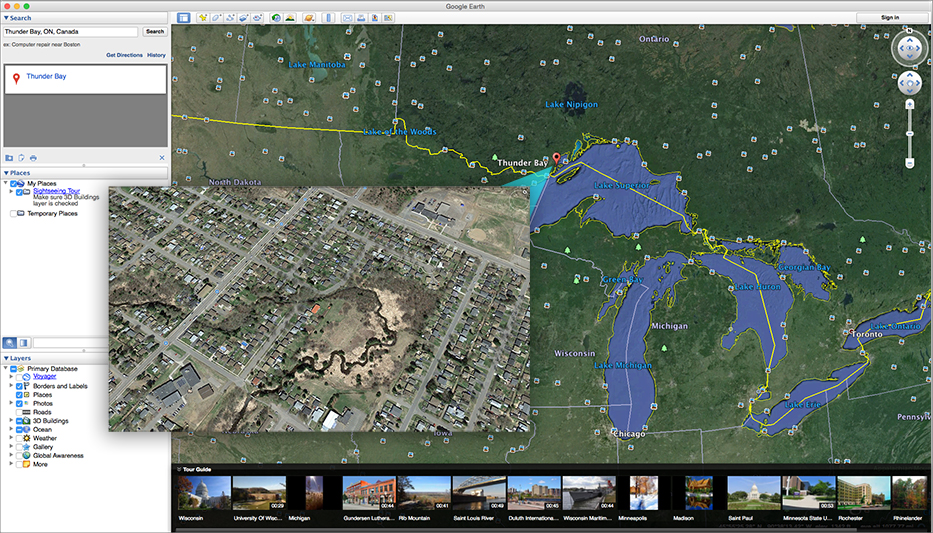 Create custom maps
As you come across homes that you're interested in visiting, mark them on a map. My Maps not only allows you to pin places of interest, but you can also add notes on each location and include directions to each listing in case you're planning an offline visit.
My Maps also lets you upload photos and videos that you've taken at these locations to your map, making it into a multimedia guide. You can change the titles of markers, marker colors and shapes on your map to indicate different things, making it easier to distinguish between places that you've visited or even color-coding homes by category or some other designation (i.e. green homes, multi-generational homes etc.).
Collaborate in your search
Once you've created your annotated map and marked any attractions in the area that you'd like to visit, you can share the map with your family and have them weigh in and comment on it. They can share what they like and dislike, add homes to the map, and easily eliminate undesirable properties without even having to leave the house.
You can also share the map with your real estate agent, who can add newly listed houses that might not be on your radar, remove homes that have sold, or even add commentary based on their area expertise.
Other features
Google Maps also has mashups, where other sites present their data in ways that may be useful to you during your search for a new home:
Most of these features can be accessed online and via mobile as well, so you don't have to be glued to a computer. And since you can visit any city in the world, using Google Maps is especially useful if you're relocating.
How have you used Google Maps in your search for a home? Did we leave anything out? Tell us in the comments section below.