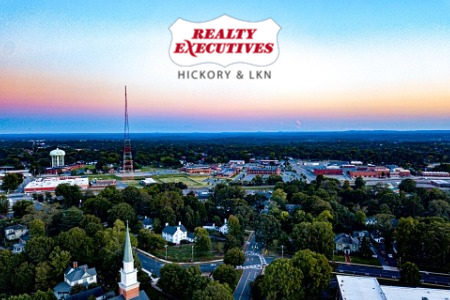 Realty Executives of Hickory, North Carolina, continues growth and expansion with the welcoming of three new agents to the family-run brokerage. Amy Wimbish, licensed real estate broker, Emily Lafone and James Berbec, both specializing in marketing and sales of real estate. The new agents will join the Hickory brokerage at their 785 U.S. 70 S.W office.
Wimbish will specialize in real estate sales in the Catawba Valley and Foothills area. A graduate of the University of North Carolina at Charlotte, Wimbish is a member of the Catawba Valley Associations of REALTORS® and local and national REALTOR® Associations. Previous to real estate, Wimbish worked in contract negotiations, budget management and project management.
Lafone comes to Hickory specializing in marketing and sales. She is excited to use her skills to help consumers with the home buying and home selling process. A graduate of JY Monk, Lafone is a member of the Catawba Valley Association of REALTORS® and the national and state REALTOR® associations.
Berbec is a Hickory local, along with his wife and three children. He is a member of Catawba Valley Association of REALTORS® along with national and local REALTOR® associations. Berbec is excited to join the real estate industry working for a top company.
Opening in 1993 with just a handful of agents, the brokerage is now family-run with over 50 real estate professionals and two office locations, Hickory and Lake Norman. The brokerage covers the surrounding foothills, Piedmont and lake-filled central North Carolina. Known as one of the fastest-growing firms in the franchise, Realty Executives of Hickory reached $164 million in sales volume and 560 transactions in 2018.

Please follow and like us: