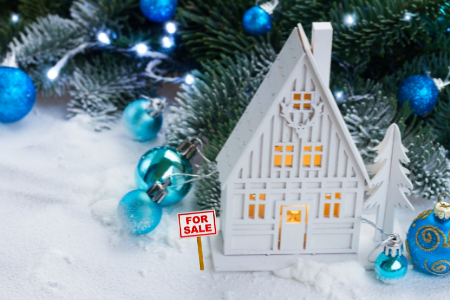 While your neighbors are slowly starting to decorate their homes for the upcoming holidays, you are decorating your home for sale. While they are waiting for their guests to arrive, you are waiting for the potential buyers to arrive. Now you might be wondering – is this time of the year a good time to sell? Like all other things, selling your home during the holiday season comes with its pros and cons. If you plan to put your property on the market in the upcoming months, keep reading for some valuable insight.
Pros of Selling Your Home During the Holiday Season
The period from Halloween (Oct 31) to New Year's Eve (Dec 31) is what we consider the holiday season. Of course, the dates may vary depending on your religion, ethnicity, customs, etc. Still, these three months are always hectic – they are full of events, parties, activities, and all sorts of holiday gatherings.
The busy holiday season may benefit sellers. If you put your home on the market during this time of year, you will have less competition due to limited home inventory. And, of course, less competition means selling your home faster and (possibly) for a higher price.
Another benefit of selling your home during the holidays is the extra free time you will have away from work. This allows you to prepare for staging and showing your home, something we highly recommend.
Cons of Selling Your Home During the Holiday Season
As previously mentioned, everything that has pros must have cons as well. So, even though selling your home during the holidays can be a good time to find motivated buyers, it may not be a good time to close the deal. The holiday season is when most people take time off work. Thus, working with resources like financial advisors, lenders, contractors, etc., could take longer than normal. The good news is that Realty Executives agents are available all year long to help with these processes! Additionally, you shouldn't have any issues finding professional movers such as teddymoving.com, any time of the year.
Earlier we mentioned home staging and how you will have more free time to deal with all the renovating and decorating. However, some people prefer to travel or spend their holidays enjoying the time with their friends and family. If that is your holiday norm, selling during the holiday season may not make sense for you.
There is one last con – decorating your home. We all love decorating our homes for Halloween, Thanksgiving, Christmas, New Year, etc. However, this is not recommended when selling your home during the holiday season. Your home must look as neutral as possible to encourage potential buyers to envision themselves living in the property.
About the Author: Pamela Collins has been working in the real estate industry for the last ten years. In her free time, she writes educational articles on topics such as real estate, moving, cleaning, decluttering, renovating, etc. Pamela is also a wife, a mother of three, and a dog owner.