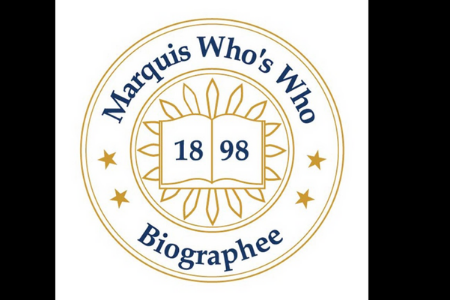 Who's Who biographical volumes, individuals profiled are selected on the basis of current reference value. Factors such as position, noteworthy accomplishments, visibility, and prominence in a field are all taken into account during the selection process.
Drawing upon his expertise in interpersonal communication, Mr. Tezak excels in numerous management and real estate positions. As the broker and owner of Realty Executives Premier, he has specialized in all areas of residential real estate since 2001. Years later, Mr. Tezak found success as the president of the eponymous Tezak Investments, which specializes in real estate investing and development in Northwest Indiana.
More recently, Mr. Tezak has thrived as a developer with Stonebridge and the co-owner of Premier Title Company of Northwest Indiana, which provides commercial and residential title services in the area. During the earliest years of his career, he gained valuable customer expertise in the field as a manager of table games at the Horseshoe Casino. An expert in his field, Mr. Tezak earned a Bachelor of Arts in business from Quincy University.
During his spare time, Mr. Tezak contributes to those in need as a donor with the local Boys and Girls Club and many other foundations that focus on the children. For his outstanding body of work, he has been honored many times, accepting the Rookie of the Year Award from Century 21 in 2001, the Broker Owner Rookie International Award from Realty Executives in 2009 and the Double Diamond Award from Realty Executives, with which he has been presented 13 times. Even though his career has been filled with highlights, he is especially proud of successfully operating his companies through sheer hard work and determination. His wife, Pamela Tezak has been his supporter and partner for 26 years. "Without her, none of this would be possible," he said. Mr. Tezak has two daughters who put up with his crazy schedule and business life. Emily, his oldest works as a trauma nurse in the Covid Trauma Unit in Indianapolis while studying to receive her Master's degree soon. Ashley, his youngest, is heading into her senior year at Valpairaiso University studying business analytics and marketing. Hopefully, she will come to work with the family after graduation. In the near future, Mr. Tezak intends to experience continued growth and success of his career.
About Marquis Who's Who®
Since 1899, when A. N. Marquis printed the First Edition of Who's Who in America®, Marquis Who's Who® has chronicled the lives of the most accomplished individuals and innovators from every significant field of endeavor, including politics, business, medicine, law, education, art, religion and entertainment. Today, Who's Who in America® remains an essential biographical source for thousands of researchers, journalists, librarians and executive search firms around the world. Marquis® now publishes many Who's Who titles, including Who's Who in America®, Who's Who in the World®, Who's Who in American Law®, Who's Who in Medicine and Healthcare®, Who's Who in Science and Engineering®, and Who's Who in Asia®. Marquis® publications may be visited at the official Marquis Who's Who® website at www.marquiswhoswho.com.
originally published by www.24-7pressrelease.com.