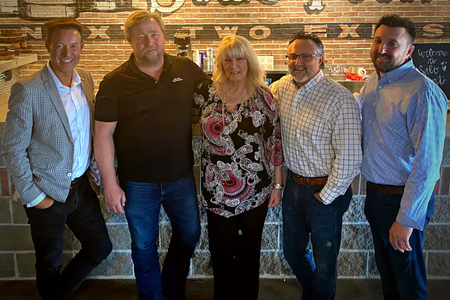 Realty Executives MidAmerica Region, Realty Executives Premiere, and Realty Executives of St. Louis have announced the future opening of an innovative collaborative service center in Imperial, Missouri. This business center, boasting conference space, training facilities, and closing offices, will be operated by two independently owned and operated brokerages in the region.  This one-of-a-kind hub is symbolic of the brand's unity in Missouri and its commitment to expanding its real estate footprint throughout the state.
The brokerages participating in this co-op concept include Realty Executives of St. Louis and Realty Executives Premiere. The businesses plan to collectively leverage the regional location for growth and retention in the coming years. The office is available for any Realty Executives agent to use, effectively expanding the service areas for the existing Missouri network.
"Sharing a location among multiple brokerages is out of the box but is forward thinking and aligned with where we believe the industry is heading," said Chris Matoushek, Broker/Owner of Realty Executives of St. Louis. "We want our Executives to have the convenience of multiple locations because it can increase their service areas exponentially. At the same time, we can control the financial impact on our businesses with smart design, less square footage, and trusted partners participating with us in the space."
This new location was strategically selected with proximity to existing office locations in mind. "With Realty Executives of St. Louis on the north end and Premiere to the west, Imperial was an ideal area for this expansion," said Patrick van den Bossche, President of Realty Executives International. "This shared office makes all the Executives much more mobile, leading to more Realty Executives signs in the ground. We want to grow to be the recognized real estate powerhouse in Missouri. This is just the start."
Broker/Owner of Realty Executives Premiere, Chuck Maher, is equally excited about the opportunities that come along with this expansion. "I have opened several offices in Missouri, but this is my first shared space," said Maher. "We [brokerage owners] are like-minded entrepreneurs who prioritize providing the best support and resources to our Executives. This office is a step toward healthy, scalable growth for all our businesses without losing focus on what is most important to us: our people."
---
To learn more about the new Realty Executives regional hub, visit the websites for Realty Executives Premiere and Realty Executives of St. Louis.