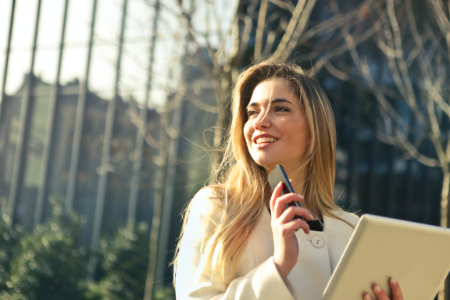 Is 2021 going to be the year you start your real estate business? Perhaps you're ready to build your business, but you're not sure about which state is the best place to start. Real estate is one of the best investments you can make, but you must invest your money in the right place. Here are the best states for starting a real estate business in 2021.
Florida
Florida is a great location to start your real estate business. The tax-friendly sunshine state continues to grow in popularity. Florida's diverse population attracts people from all walks of life. Young independent singles are moving to the state to escape the big city lifestyles in LA and New York. Whilst families are moving for the warm weather and friendly atmosphere. Whatever the reason, people are setting up roots in Florida, and you can capitalize off of this.
Setting up a business in Florida is easy with companies like Zen Business who can show you how to form an LLC in Florida with their easy-to-follow guide. In addition to this, housing prices are significantly lower in Florida, which means you can get more for your money.
Texas
The USA's second-biggest state, Texas, is one of the best places to start a real estate business this year. With similarly low taxes and high quality of life, Texas is becoming an increasingly popular living destination. According to Allied, many New Yorker's are choosing to relocate to Texas to avoid the incredibly high costs and cold winters in the northeast. Many of the big cities in Texas are becoming increasingly gentrified. This means the states rental rate continues to grow as independent professionals settle in the area.
Georgia
The state of Georgia is attracting everyone from millennials to retirees. It's a great place to invest in real estate on account of its increasingly diverse population. Georgia combines a low cost of living with high job opportunities. The state has attracted big businesses such as Delta Air Lines and The Coca-Cola Company. People are relocating to Georgia for its combination of business opportunity and beautiful scenery. By investing in real estate in Georgia, you're going to attract business-friendly renters with high paying jobs.
Iowa
According to USA News, in 2019, Iowa ranked top on the list of states with the most affordable housing. Iowa ranked highest in housing affordability and the best cost of living. If you're looking to start your business with a smaller investment, Iowa could be the best place for you to invest.
Final Thoughts
Despite the Covid-19 pandemic, real estate is still generating huge cash flow. The past year has encouraged renters and buyers to reflect on what they want and where they want to be. For many, this has provoked a desire to relocate. Starting your real estate businesses in one of these states is guaranteed to make your real estate business a success.