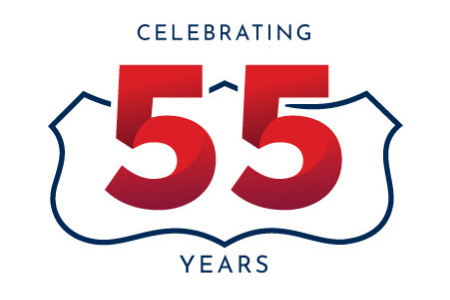 As we celebrate our roots and future successes, we take a look back at the history of Realty Executives and the significant times that changed our course and helped us get to where we are today.
Founded in 1965, Realty Executives is one of the largest and most established real estate franchisors in the industry. With over 500 offices and 8,000 agents, it is the only brand that is named after its people- the Executives. 
1965: Dale Rector launches Realty Executives in Phoenix, AZ and creates the first ever 100% concept in real estate
Dale Rector, founder of Realty Executives and creator of the first 100 percent commission concept, had a vision unlike any other. He wanted to create a company that put people first, the agents and brokers that built the brand, not the corporate office. He saw a pattern of high commission splits and low profits for agents that he knew was not the way business should be. He set out to make a change. Fifty five years later, Realty Executives continues to innovate, thrive and adapt to the market, with Dale's vision in the forefront. Realty Executives started as an industry disruptor, became an industry leader, and continues the legacy of the most professional and productive agents serving home buyers and sellers throughout the world.
"The company is named for the Executives and brokers that make it work. They are the elite professionals who personify the values, service and efficiency it takes to become tops in their field. They are more than agents or brokers. They are 'Executives' in every sense of the word."- Dale Rector, Founder
---
1973-79: Realty Executives begins franchising, opens in Tucson, AZ and expands throughout the U.S.
1980: Rich Rector takes over leadership of Realty Executives
Receiving his psychology degree from Stanford, Rich had never envisioned himself going into the family business. But after deciding to move back home to Phoenix, Rich began his real estate career and started practicing as an agent. Not necessarily loving the selling side of real estate, Rich parlayed his agent experience and psychology degree to really dive into the marketing and data side of the company. He accompanied his father on recruiting trips across the U.S., and became a pivotal team member in selling the 100 percent commission concept. Rich built his experience and eventually took lead on national expansion and franchise sales. After becoming President of Realty Executives, Rich continued to build on his father's legacy and focus on international expansion. Rich still is involved in the company today, as Broker of Realty Executives Relocation, in Phoenix.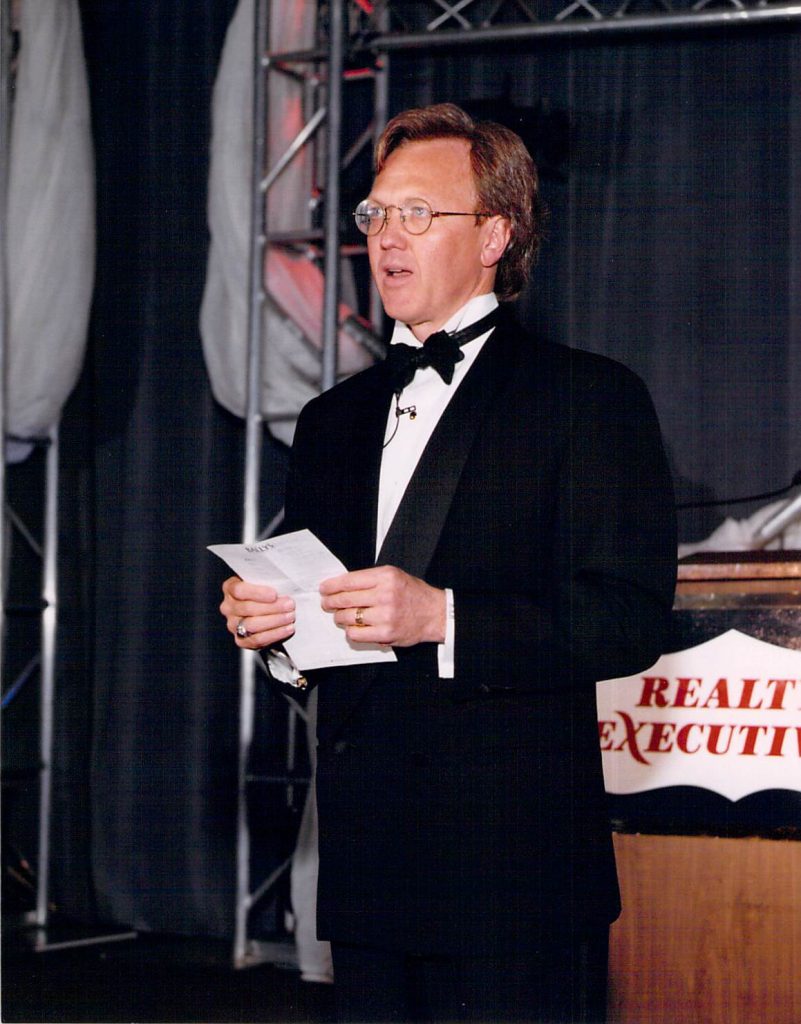 "I am proud to have been instrumental in carrying on the industry revolution started by my father. To this day, I still educate those in the business who have no idea that Realty Executives created the 100% concept."- Rich Rector, President 1980-2014, Broker Realty Executives Relocation
---
1988: Realty Executives opens in Canada becoming truly international
1990-2010: Expansion in the U.S., Canada and globally
2014: True North Company becomes majority owners of Realty Executives International, bringing support and security, New CEO and entrepreneur David Tedesco appointed
At the age of 23, David Tedesco moved to Phoenix as a place to rock climb, and from there has made it his home. Selling his first business at just 15 years old, David has spent decades building high-level technology and capital firms from Intrasight, previous largest provider of hospitality data, to True North Co. to now Outlier.
After the success of Intrasight, the business mogul pivoted his portfolio to include private equity. True North became focused on buying strong brands that lacked technology. Seeing the strategic flaw of always having to sell the brands they bought, David and his team began to think, why sell?
So he launched a new strategy- buy, grow, re-invest the profit and buy again. With the acquisition of Realty Executives, the team was able to establish their place in real estate with a well-known brand, while implementing technology and service as a top priority.
"Realty Executives was built around the same disruptive, entrepreneurial spirit necessary for success today. They had remained a strong brand through the efforts of some pretty incredible Broker/Owners and Executives, so we wanted to take that strength and lead in a way that was more nimble and forward-thinking for the future."- David Tedesco, CEO
---
2015: Realty Executives gets rid of all third-party technology and begins rebuilding all solutions in-house, Launch of exclusive intranet PrimeAgent, agent and broker websites, CRM
2016: Launch of mobile marketing, listing and video automation
2017: True North Company becomes 100% owners
2018: Patrick van den Bossche is named President of Realty Executives International
Born in Rotterdam, Netherlands, Patrick van den Bossche has established himself as a titan of industry. With over 30 years of experience as a business executive, van den Bossche has managed fast-growth, start-up and next-growth companies. From SPI Holdings Inc to Barrett-Jackson Auction Company and more, he has proven himself to have a passion for leadership. Receiving his real estate license in 2005 and his wife also being a top producing agent, Patrick knew Realty Executives was the right fit for him as he took the next step in his career.
Throughout his leadership, Patrick has prided himself on creating personal relationships within the network, so that the entire international team can better serve their partners and consumers around the world.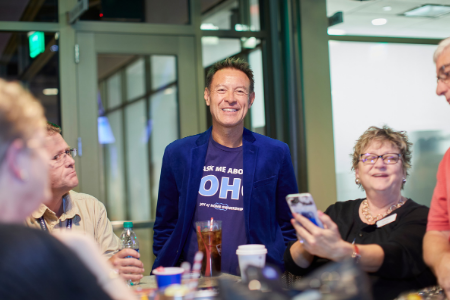 "The Realty Executives culture is hard work, passion and service minded, all of which I admire and see everyday working with our partners. I feel lucky that I am able to connect with our network on a personal level and stand shoulder-to-shoulder with these incredible leaders and professionals"- Patrick van den Bossche, President
---
2019: Realty Executives is the first franchise to launch their own data mapping platform, Outlier is launched, making Realty Executives part of one of Arizona's largest independent capital firms
2020 and Beyond: Realty Executives celebrates 55 years, focus on technology and service continues as Realty Executives moves into the future backed by a community of global businesses, resources and extraordinary real estate professionals
Through decades of expansion and evolution, Realty Executives has created not only a successful business, but a family of like-minded individuals who lift each other up and celebrate achievements no matter how big or small. Our Executives, our namesake, have stood by our side and helped us navigate changes in the market over time. With years of experience and professionalism, our network continues to commit to their communities, expand their expertise and grow their presence and influence the industry.
They are what Dale always envisioned them to be- Executives, in every sense of the word.