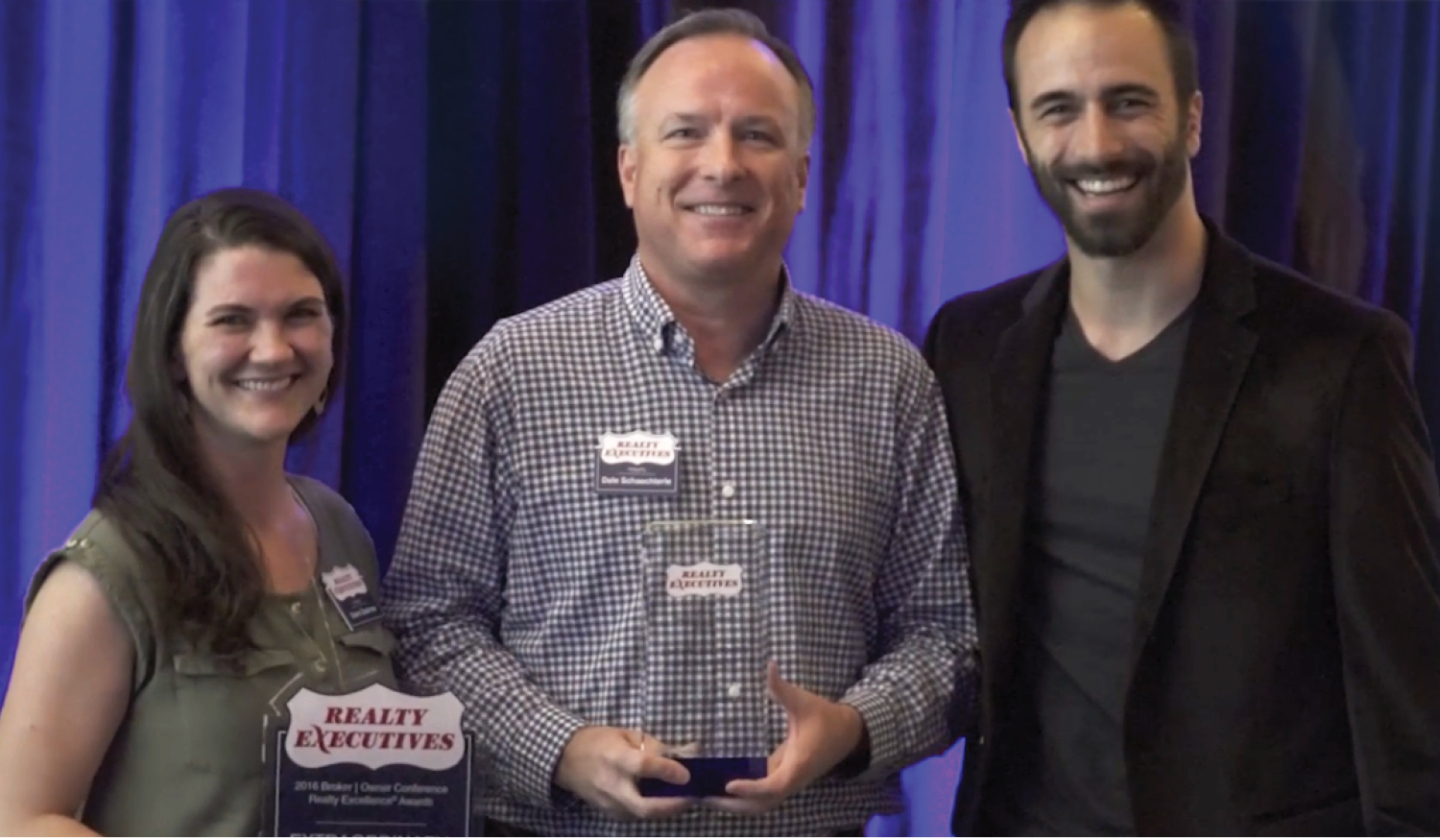 At the 2016 Realty Executives International Broker Owner Conference held at the franchisor's  headquarters in Scottsdale, Arizona, this quarter, leading brokerages in attendance were recognized for their year-over-year accomplishments.
"Realty Executives International continued the tradition of recognizing top brokerages in attendance in the the areas of growth, retention, market leadership and more. We are excited about 2017 and it was meaningful to congratulate Broker/Owners in person for all that they bring to our brand on a local level, as we gear up for the new year," said Alysia Heun, director of franchise services.
The 2016 Realty Excellence® Awards categories include:
Fastest Growing: Award winners have 10 or more Executives in their brokerage and have grown by at least 15% or more during the last year.
Agent's Choice: Award winners represent stability, consistency and retention. Each company represented boasts more than 20 Executives that they have retained year-over-year.
Market Leader: Award winners hold major market share in their communities with more than 100 Executives in their brokerage.
Extraordinary Brokerage: Awarded to Realty Executives Integrity with offices throughout southeastern Wisconsin.
While multiple brokerages were recognized in all other 2016 Realty Excellence® Awards categories, Realty Executives Integrity received special recognition as the recipient of the Extraordinary Brokerage Award. The company was honored for their leadership and incredible contributions to the Realty Executives brand dating back to 1994 when Dale and Vicky Schaechterle started the brokerage. The Schaechterles provide statewide leadership as Regional Developers of Wisconsin and continue to serve as an asset to the entire Realty Executives network.
"Realty Executives Integrity is proof of how successful a brokerage can be when you have a team that is invested in their Executives and is supportive and positive.  Today they have multiple offices, a large group of Executives, and a sizeable support staff to promote agent success," said President of Realty Executives International, Rich Rector.
"The level of training offered to their network is impressive as they've adapted new technology, support the Realty Executives brand and tools, and have been a great example of giving back to the neighborhoods they serve with integrity, trust and community outreach," he added.
As 2016 draws to a close, Realty Executives International looks ahead to the new year, poised for growth on a local, national and international level.
See complete list of brokerage honorees.