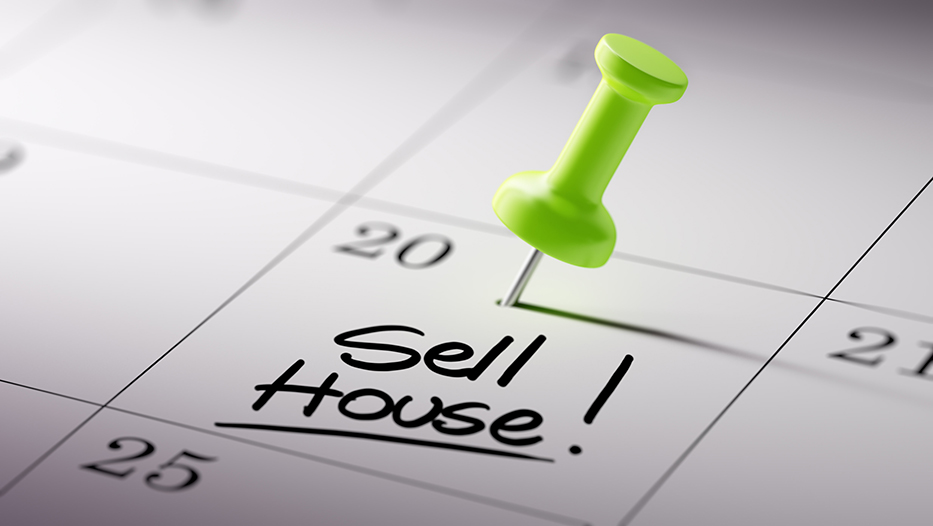 Selecting the best time to sell your home could be the difference between taking a loss and getting the highest return on your investment. But when is the best time to list your home?
When the weather is nice
According to a study by Zillow, May is the best time for sellers in the U.S. to list their homes. Market research indicates that homes listed between May 1-15 sell 18.5 days faster than average listings, also selling for 1% more, which translates into an extra $1,700.
"The reason is because inventory being so tight, a lot of homebuyers are having to put in multiple offers. That is extending the length of the homebuying season, such that a lot of times later on in the season people are more eager to buy the house because they have been frustrated with earlier offers, and they are paying a little bit more money," says Zillow Group's Chief Economist Stan Humphries.
Experts also suggest that more people go out to shop for homes when the weather is nice, starting in spring and continuing through the summer, which also allows them to take advantage of school holidays and vacations in an effort to minimize disruption to their lives.
What about Canada?
In Canada, spring heading into mid-fall is considered the best-selling season for similar reasons to those listed above. Shoppers want to get moved and settled before the school season, and fair weather with longer days and daylight is optimal for showings.
"It's also usually easier to get your home ready for sale at this time of year — from painting inside or out, to the simple ability to keep the house cleaner without the winter muck being traipsed throughout every time someone walks through the front door," notes Sarah Daniels, co-host of TV show Urban Suburban.
However, she adds that properties like townhomes and condominiums sell well throughout the year because they are typically snapped up by first-time homeowners or buyers who don't have children.
"Often these buyers are not faced with the constraints of school catchments, and are much more interested in amenities like underground parking, recreation facilities and the nearest coffee shop. These buyers are happy to shop at any time of year, so sales will often be a bit steadier throughout," says Daniels.
Reasons to sell during the "off-season"
Buyers shopping for homes during this time of the year are more motivated to close the deal.
"House hunters shopping in the fourth quarter tend to be more serious buyers. Some are relocating and have to move at a set time. Some are renters, who are considering their options and think they might find better prices in the winter," says Cindy Ariosa, chairman of Rockville-based multiple listing service MRIS.
And since most sellers list their homes during the warmer months for the convenience of it, sellers who opt for late fall and winter are likely to have less competition.
Furthermore, other than shoveling snow and light maintenance, you won't have to toil over your garden during this dormant period the way you would need to during the summer.
Optimal listing times may vary based on local housing market dynamics, your circumstances, and the sellable features and condition of your home. Consult your real estate agent for the most accurate analysis and advice on when to list your home.