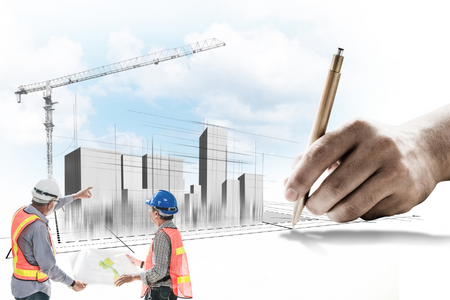 Real estate is a general industry with many career opportunities. As a commercial real estate developer, you may find job stability and many lucrative opportunities. However, you will need to put in the time and dedication it takes to reach the top. This brief guide will help you better understand what it takes to become a real estate developer.
Seek the Required Education & Licensing
Commercial real estate developers have a minimum of a bachelor's degree in a related field, such as real estate, architecture, business administration, engineering, or finance. Many continue their education through a graduate program. You should also pursue a certificate program in real estate development and obtain your real estate license.
Get the Work Experience
Most commercial real estate developers start out working for a real estate company. The more you diversify your portfolio, the more beneficial it will be for you in the future. You can work as a property manager to learn the daily operations of a building. You can also work as a broker to learn more about sales and purchasing. Eventually, you will naturally transition into managing your own properties and potentially your own development company.
Understand the Job Description
Do you know what the average commercial real estate developer does on a regular basis? For example, here are some common responsibilities that come with the job:
Studying architectural plans and engineering
Choosing a building site and evaluating it
Coordinating the sales team and leasing operation
Negotiating contracts
Overseeing construction sites
Managing contractors and other building professionals
Dealing with zoning and entitlements
The extent of the job can change from day to day, and you will have many ups and downs. However, if you're a person that can rise to a challenge and keep a level head, you should excel.
Ensure Your Buildings Are Safe & Have Proper Lighting
Safety is a top priority for commercial developers. You'll need to monitor safety measures on the construction site and ensure the buildings you develop have all the safety features necessary to protect your client and the people who will use the structure. For example, how you design lighting can be a crucial element of safety, especially for buildings with a parking garage. If you're looking for canopy lighting, you'll need proper lighting for tunnels, canopies, and areas where people may be exposed to crime. Research shows that providing better ambient and street lighting can significantly help reduce crime.
Understand the Complexity of Contracts
Contracts are standard practice in real estate. As a commercial developer, an important component of your job involves drawing up contracts for clients and contractors working for you. You'll need to understand the required legalese to protect yourself and ensure every element of the job from task delegation to liability is covered. The technical process of creating contracts is relatively simple, but you'll want to go over it with an attorney.
Whether you're starting with no experience or moving into commercial real estate from another area of the industry, there is a great deal to learn. From safety lighting to contracts, you'll have everything to start a lucrative career if you plan carefully. You may even find other opportunities along the way.