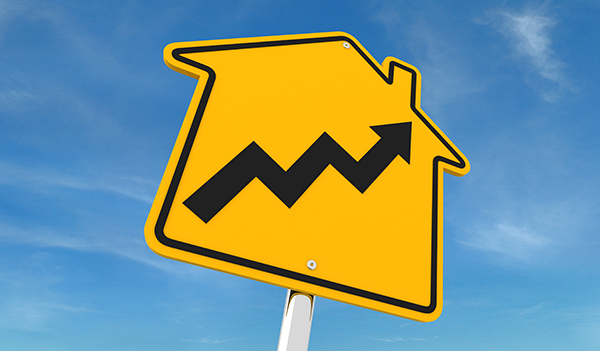 What can homeowners, buyers and sellers expect in 2017? Real estate experts have a positive outlook for 2017 and are predicting continued growth. "Opportunities in the Canadian market continue to be abundant but no two markets are the same," says Frank Magliocco, partner  and national real estate practice leader at PwC Canada.
Commenting on the U.S. market, National Association of Home Builders Chairman Ed Brady said, "Ongoing job growth, low mortgage rates and rising incomes are contributing to a firming housing market and economy." He added, "Though some areas are recovering faster than others, the overall trend is positive."
Here are three trends that are expected to have a significant impact on housing over the next 12 months:
Demand will continue to drive prices up
According to President of the Federal Reserve Bank of Atlanta, Dennis Lockhart, there is currently only a five-month supply of inventory. Speaking at the 2016 REALTORS® Conference & Expo, Lockhart shared that even though there were approximately 1 million new residential construction projects this year, about 1.4 million to 1.5 million households will be created every year, through to 2020. The resulting shortage will likely lead to price increases.
"Less inventory means somewhat larger price increases and lower sales of existing homes," echoes Rodrigo Sermeño, a financial and housing journalist at Kiplinger.
A lack of available land, coupled with low inventory will also continue to drive prices up in Canada in 2017. This is according to PwC Canada and the Urban Land Institute's Emerging Trends in Canadian Real Estate 2017 report.
2. More millennials will become homeowners
Noting that 30% of millennials live with their parents, Lockhart also stated that they do want to create their own households.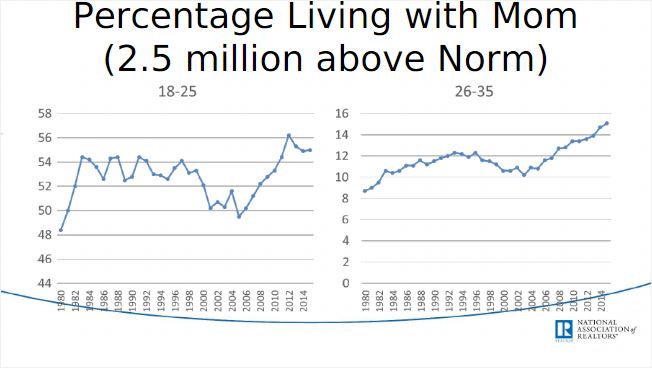 Image credit: Realtor.org
"The housing market over the next couple of years should get a big lift in demand from these new buyers," says Lawrence Yun, the National Association of REALTORS® chief economist.
Yun also believes that affordability issues and the low inventory affecting buyers in several markets will gradually decline, opening up the housing market.
In Canada, the Bank of Montreal's Millennial Home Buyer Report indicates that 76% of millennials are looking to purchase a home within the next five years. However, with affordability continuing to be a problem, especially in hot markets like Toronto and Vancouver, they're being forced to be creative and will likely continue to fund their property purchases through crowd-funding and co-living, and to buy homes in the suburbs and millennial-friendly housing markets.
3. Mortgage rates will increase
Stateside, Yun predicts that mortgage rates will increase gradually, with the 30-year rate rising to 4.1% next year and then 4.5% in 2018.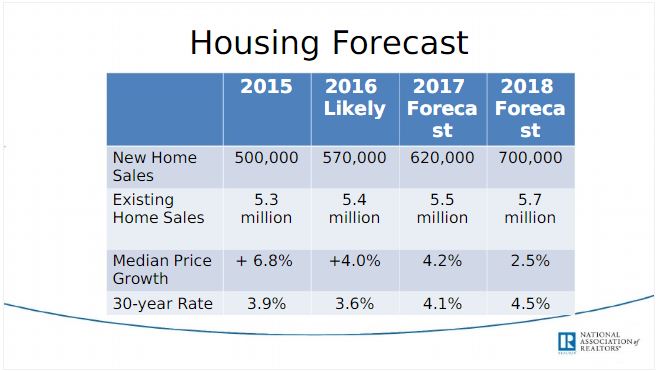 Image credit: Realtor.org
Freddie Mac offered a more conservative prediction and is expecting the 30-year fixed-rate mortgage to average 3.9%.
The British Colombia Real Estate Association also expects mortgage rate increases.
"We anticipate that mortgage rates will rise from their current lows with the five-year qualifying rate reaching 5 per cent [sic] by the end of next year."
The association anticipates the one-year rate rising to 3.4% by the fourth quarter next year.
Questions about housing trends in your area? Ask them in the comments section below.