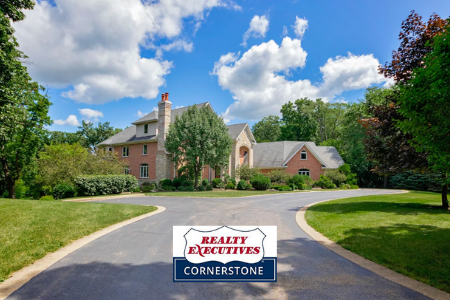 Realty Executives Cornerstone and The Rick O'Connor Group is proud to announce the addition of Megan Willette as both a Broker and Administrative Assistant to their Crystal Lake office in Illinois.
Willette comes from a law education background, previously working with a fellow Realty Executives office before joining Realty Executives Cornerstone. She received her real estate license in 2015, after moving to Illinois. With a passion for working with first time buyers, Willette walks clients through each step of the home buying process, making her a great addition to The Rick O'Connor Group as a Buyer's Agent.
"I want to know everything in real estate and believe that knowledge is power," Willette said. "I chose to work with Realty Executives Cornerstone because the people who work here are excellent role models for me and I never want to stop learning and growing."
Prior to moving to Illinois, Willette lived in New Jersey. She was born in Germany and has family members still living abroad. With her family far away, Willette created a family of her own with four dogs and three cats, all of which she is very enthusiastic about spending time with. Willette is focused on helping people achieve their real estate dreams from their very first purchase.
Realty Executives Cornerstone serves McHenry, Lake, Kane and other counties with two offices, Crystal Lake and Algonquin. Broker Rick O'Connor is excited to expand the team and continue to recruit professional and passionate real estate professionals.
"Adding Megan to the team will help us provide a superior service to first-time buyers," O'Connor said. "We are confident she will be an asset to our team and we look forward to helping her further her career and grow her business."

Please follow and like us: