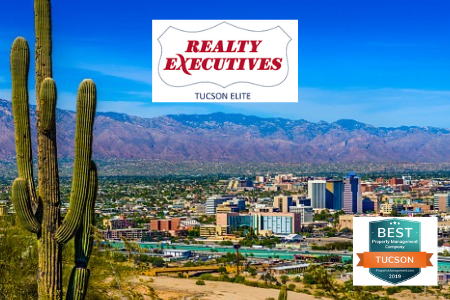 Realty Executives Tucson Elite has been named to the "Best Property Management Company" list for 2019 in Tucson, Arizona. The companies were chosen by PropertyManagement.com and included the top 30 property management firms in Tucson.
PropertyManagement.com, a leading resource to help property owners identify reliable, trusted, and experienced property management services in the United States, has announced the 2019 Best Property Management Companies in Tucson, AZ. The guide recognizes 30 top property management firms based on costs, customer rating, reliability, and experience.
PropertyManagement.com used a selection process that evaluated each company across 30 different metrics. After careful assessment of 225 property management companies in the Tucson, AZ area, only 30 firms were selected for the final list. The research identified companies that scored the highest in outstanding customer reviews, credibility, high-level professionalism and more.
"Our goal is to help property owners make the most of their investments," says Joyce Collins, Recognition Manager. "A reputable property management company can help owners save time and money by advertising rentals, collecting rent, handling maintenance issues and responding to tenant complaints."
In addition to top picks for property management companies, the website also offers tips on rental marketing, tenant screening, liabilities, and a worksheet to keep track of income and expenses. For a detailed listing of the Best Property Management companies in Tucson, AZ please visit: https://www.propertymanagement.com/companies-in-tucson-az.
originally published by the chestnutpost.com.