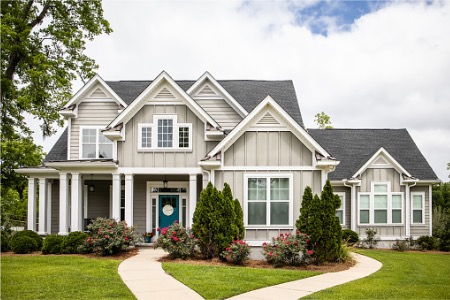 After receiving your tax refund, you might be considering some renovation projects for your house. Before you grab a hammer and get started, take the time to research what home improvements will increase your property value. Here are some easy ways to reinvest in your home while making the most of your tax refund.  
Curb Appeal
The landscaping around your house is the first thing people notice about your residence. By refreshing the exterior of your home, you can easily give it a whole new look without spending a large amount of your tax refund. 
One of the fastest ways to elevate the appearance of your yard is to add some flower beds. These simple gardens can include easy-to-grow perennials like purple coneflowers, hostas, daisies, or lilies. If you have a green thumb, you could even plant your favorite herbs to add some leafy greens to your landscaping. No matter what you decide to grow, ensure that it is tough enough to survive the seasonal weather of your region. You don't want to spend time and money on plants that won't last through the hot summer months.  
Continue reading