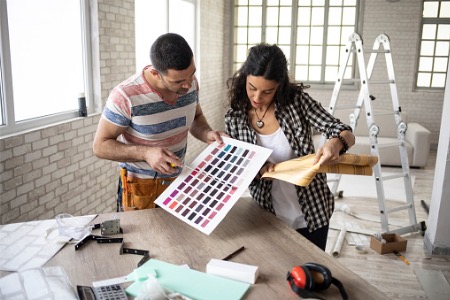 Color is an essential tool when crafting any kind of interior design plan. Every room in the home should have at least two colors that offer something unexpected, interesting or harmonious. Modern interior decorators have come with lots of wonderful matching color ideas for home decoration throughout the seasons. Whether you are designing a new home or refreshing your current home, these color combos will make your rooms pop!
1. Magenta and Turquoise
This is one option for the homeowner who likes bold looks and isn't afraid to make that clear. Magenta and turquoise both draw on the same side of the cool color wheel. Yet, they're different shades and tones. When combined, the result is electric. This is a good choice for a room that needs lots of zing.
2. Cream and Terracotta
Soft cream and light terracotta orange are two colors that make any room feel soothing. Consider this one in your dining room to help guests relax and promote conversation. This is a good idea when you want something with a fresh feel yet comfortable.
Continue reading