Sandee Hernandez takes her job as a real estate agent very seriously. She prides herself on having a high level of integrity and always strives "to do an outstanding job."
She was recently recognized for this by high-end luxury lifestyle publication Modern Luxury Angeleno, who named Hernandez a Power Player of Los Angeles. The curated list highlights influencers in various industries throughout Los Angeles, celebrating individuals who have had a notable impact on their market.
According to Modern Luxury Angeleno, Hernandez "symbolizes integrity, hard work, and dedication to every detail" of the real estate transaction.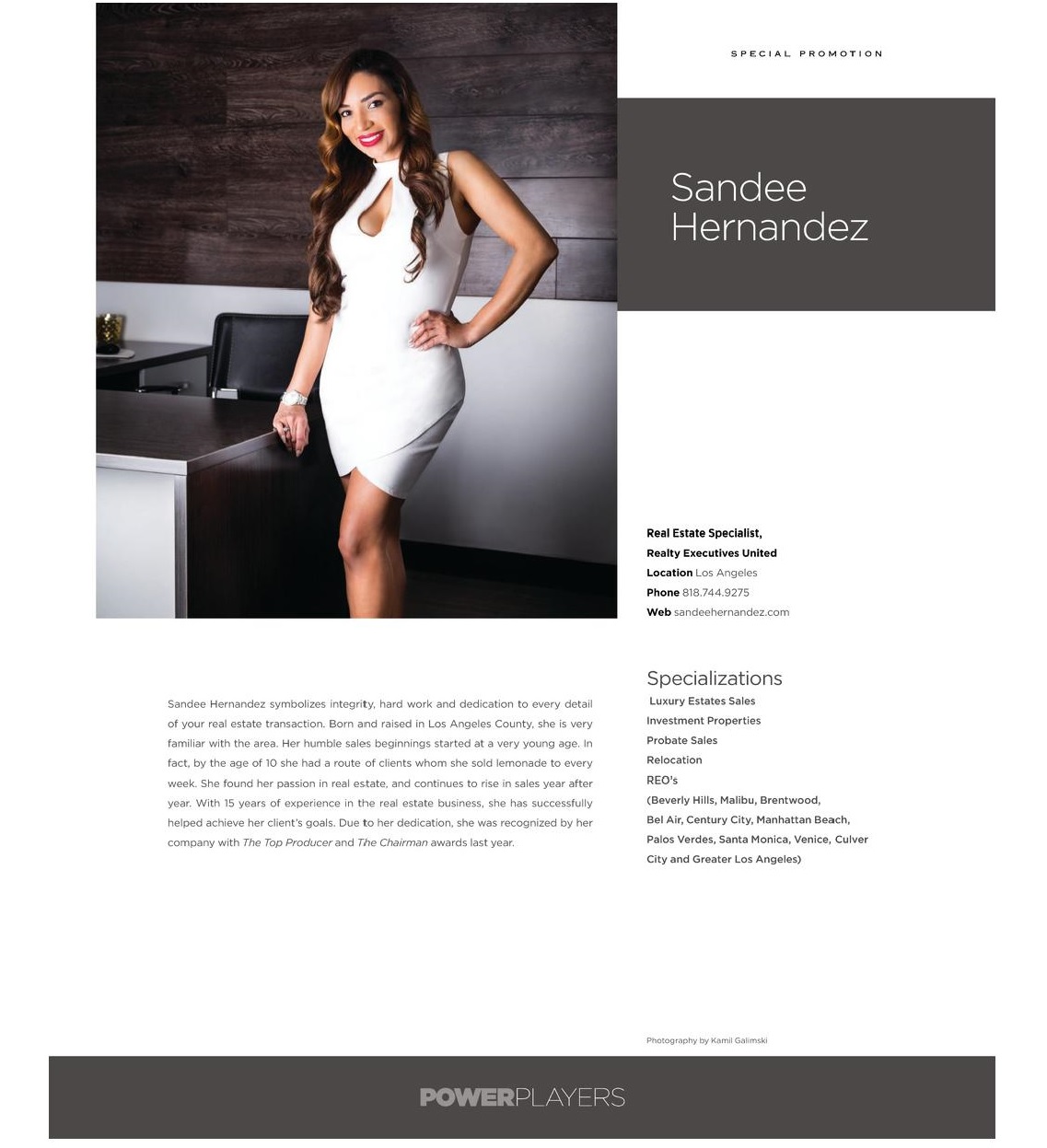 Born and raised in Los Angeles, Hernandez got her sales start at the young age of 10, selling lemonade to a route of clients.
Before getting into real estate, she worked for the Los Angeles Department of Water and Power. She then decided to take the plunge and make a career change, and she has been in real estate for 15 years.
"I love helping clients with the homebuying and selling process. It's very fulfilling, especially knowing what a life changing experience it can be" Hernandez says.
She attributes her recent success to "staying focused, being organized and working seven days a week most of the year."
She also notes that keeping her word sets her apart from the competition.
"I get to have the happy and the not-so-happy conversations – 80% of my business comes from my sphere of influence and there's a reason for that."
Hernandez also believes in giving back to the community, serving various professional associations, including the California Association of REALTORS®. Currently she is the President of the Women's Council of REALTORS® Los Angeles.
Sandee Hernandez is a REALTOR® at Realty Executives United, where she specializes in luxury real estate. For more information, visit her website, call 818-744-9275, or email at sandee.hernandez@yahoo.com.