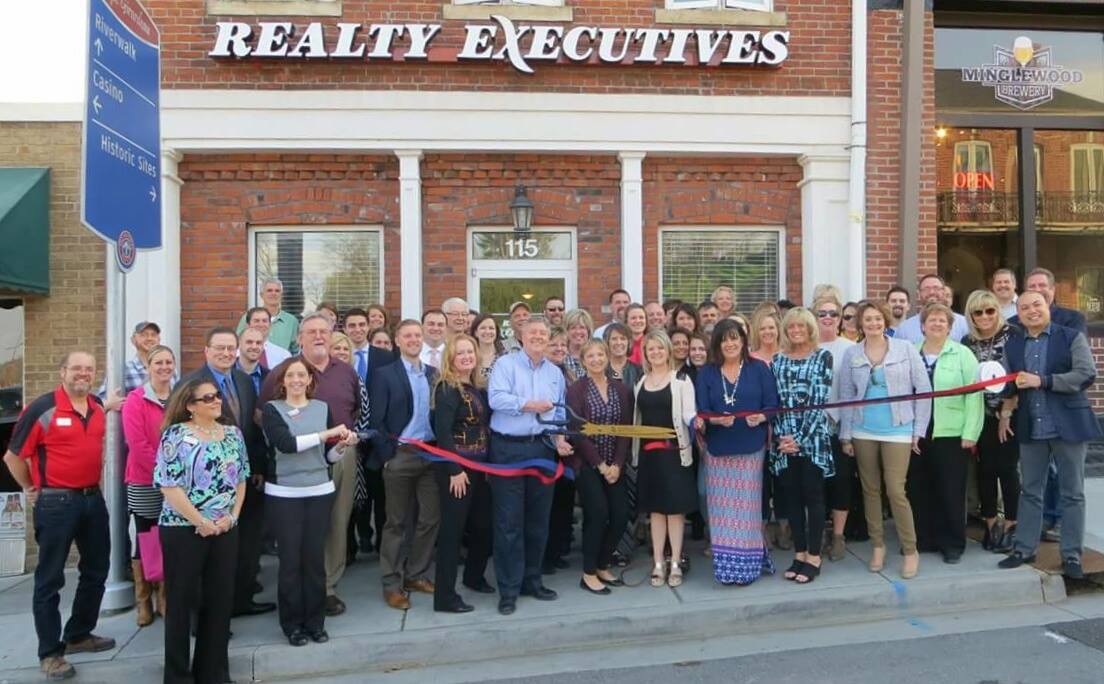 Fourteen years ago, Bill Cole decided to  joined his wife Susan Cole in the real estate industry. He left behind a successful career as a corporate controller for a multi-national construction company.
"For me, it was a complete career change," says Cole. "Like many of us who choose real estate, I wanted to be my own boss and to pursue the entrepreneurial spirit I always had. Our joint decision meant me giving up a good job with a company car, insurance and retirement benefits at the same time our two children were in their sophomore and junior years in college."
Susan brought her real estate experience to the table and Bill had a business background as a Certified Public Accountant (CPA). "When we began to research real estate franchises, we eliminated existing franchises which already had a presence in our market," says Bill. "We wanted something different and Realty Executives came out on top."
The decision definitely paid-off, with Cole working his way up the real estate ladder, eventually launching Realty Executives of Cape County, a highly successful brokerage in Southeast Missouri.
"I'm on the management side of Realty Executives of Cape County and Realty Executives Edge," says Cole, who serves as Managing Broker/Owner of the firms. "That's where I am most comfortable and that's where I can best use my background and talents to the benefit of our 75 plus Executives."
Cole and his wife soon started working with their son Chris, an attorney at a local law firm. He was thinking about leaving the Cape Girardeau area for another opportunity.
"We looked at our numbers and decided to see if he wanted to join the company," explains Cole. He did and now serves as the Designated Broker and in-house counsel.
"Our daughter Katie was a lender with Wells Fargo when the company decided to pull out from local markets in our area," adds Cole. She's now involved in marketing at the brokerage.
At Realty Executives of Cape County Cole says they take the role of an Executive very seriously, striving to provide a higher level of service and professionalism to clients and customers. The role also means a commitment to exceeding REALTOR® ethical standards in all aspects of the business.
Cole also believes in rewarding other Executives with bonuses if they pursue advanced National Association of REALTORS® designations and Broker licenses. As Cole puts it, "It makes them better at taking care of their clients and customers."
Maintaining such high standards has led to Realty Executives of Cape County selling more homes than the next six local companies combined. Another area that sets this firm apart from their competition is the fact that they are "the only company with an Accredited Staging Professional on staff," according to Cole. "It's a service we provide to our Executives and their clients at no cost. It's a tremendous value-added service that can put more back into the hands of our sellers."
Recently the firm was recognized for their high productivity by REAL Trends Up-and-Comers report. The report ranked over 1,200 real estate firms based on their excellence in real estate sales during 2016, with only brokerages that closed a minimum of 500 transaction sides qualifying for the ranking. Realty Executives of Cape County closed two and half times that amount with 1,279 sides.
To learn more about Bill Cole or Realty Executives of Cape County, call 573-579-9811 or email BillCole@RealtyExecutives.com.
Pictured above: Bill and Susan Cole (center) with agents and staff of Realty Executives of Cape County at the ribbon cutting ceremony of their Downtown office in March 2016