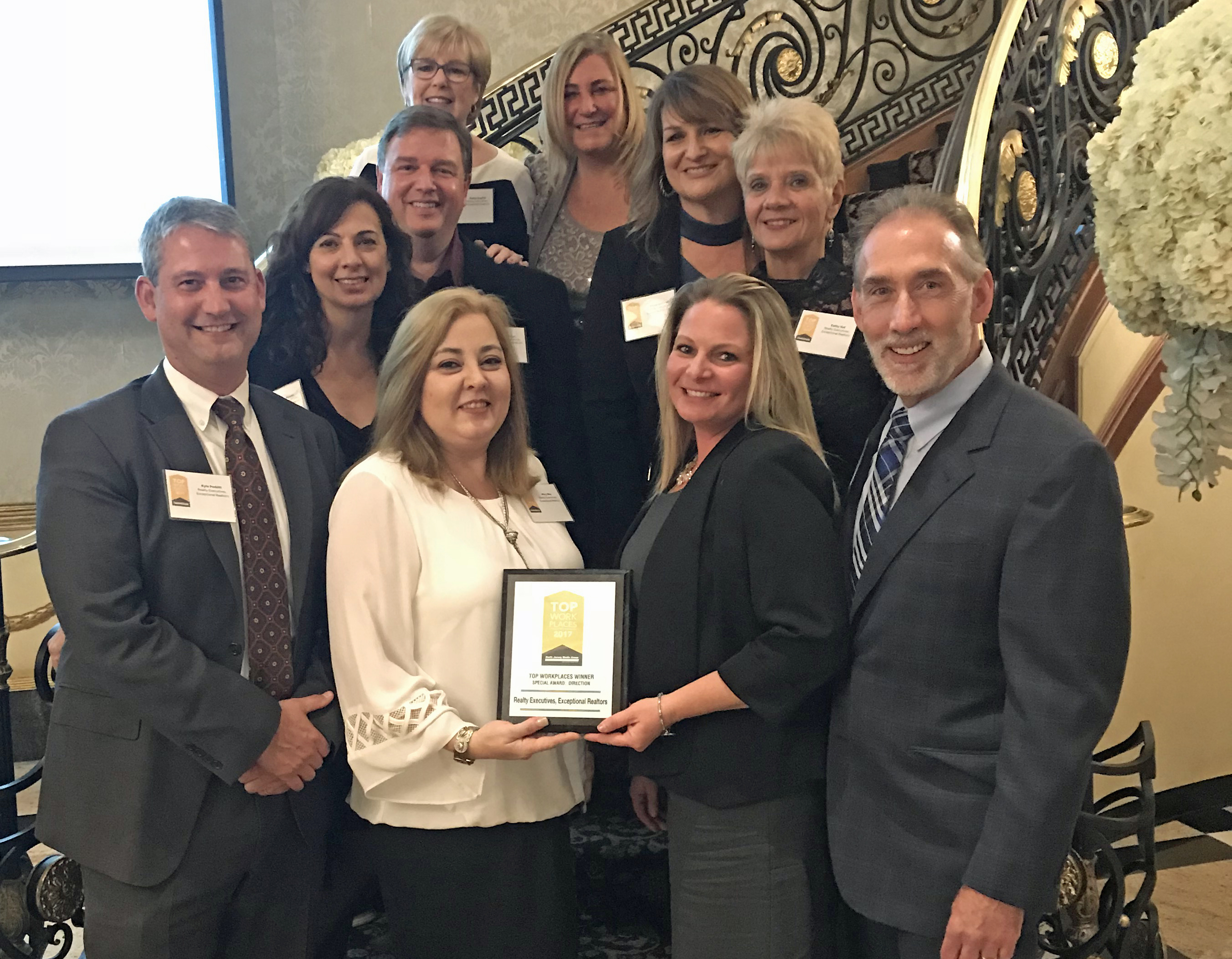 Realty Executives Exceptional Realtors® has been recognized by Energage as the best mid-sized workplace in North New Jersey. The Top Workplaces program invited organizations across businesses, non-profits, and government offices to uncover the best places to work and provide valuable insight to employers. With offices throughout northern New Jersey and Pike County Pennsylvania, Realty Executives Exceptional Realtors® was recognized as the Top Workplace in the Midsize Category (150-399 employees) and also received a special award for direction.
Chief Operating Officer Kyle Poskitt called the recognition a "big deal" as the awards came directly from the firm's people. Awards were based on a study which surveyed employees at participating workplaces and then ranked employers on the results of those 24-question surveys.
"We are honored to be recognized as one of North New Jersey's best places to work," said Doug Radford, President of Realty Executives Exceptional Realtors®. "Supporting our Executives and putting them first is what sets us apart. We run a support center where we provide administrative, marketing and technological support to our Executives so they can focus on what they do best: building relationships and servicing their clients."
In addition to providing a great workplace for real estate professionals to thrive, Realty Executives Exceptional Realtors® also mobilizes its employee base to give back to the community. Over the course of the year, more than sixty Executives, support staff and affiliates volunteered with Habitat for Humanity to help construct new homes in Dover, New Jersey for families in need.
"As an independent contractor I feel fully supported at Realty Executives. Coming from a competing broker just a few months ago, I can say that I should have made a change years ago. I am loving real estate again!  Also thrilled to have had the opportunity to volunteer for Habitat for Humanity," stated one real estate professional in their anonymous survey response.
To read more about what members of the Realty Executives Exceptional Realtors® team had to say, click here.