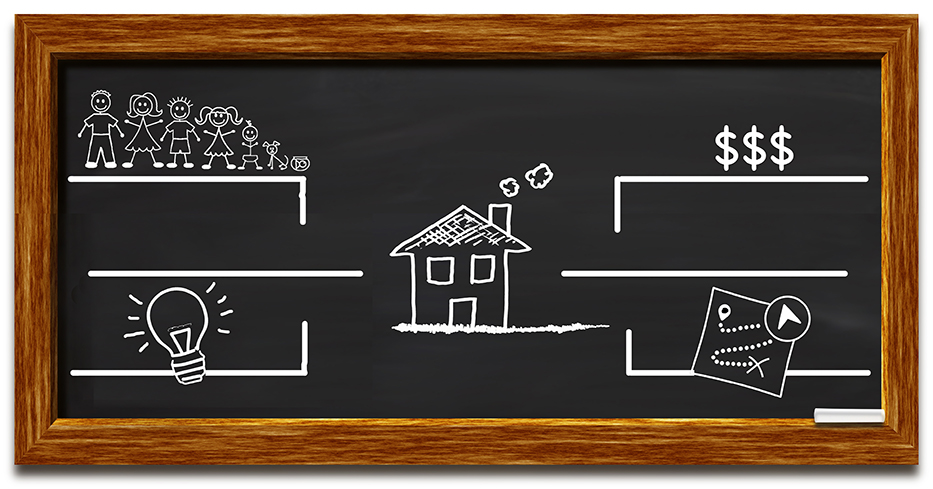 Every year during March Madness we're completely engrossed in the NCAA's giant 63-game basketball tournament, analyzing every piece of data to make sure our final picks are perfect. But how can we apply this data-driven thinking to house hunting and perfect both picking a bracket and finding a home?
Here are five things to consider:
1. Beware of Cinderella story teams
There are always Cinderella stories in the rush of March Madness, but typically lower ranking teams don't beat top seeded teams in the tournament. The same could go for home prices that seem too good to be true. A slight fixer upper in a nice neighborhood could end up being the perfect home long-term, while a home that's two-thirds of the market value could be in desperate need of renovation. And on average, renovations take longer and cost more than most homeowners expect, so what looks like a good deal could end up costing you more.
2. Top seeded teams are like great neighborhoods
If it seems like the same teams compete every year, it's because they do. Kansas has been in the tournament 27 consecutive times, Duke 21 times, and Michigan 19 times. Good teams don't rise to the top because they're lucky, they work hard and a great deal of investment goes into them. The same can be said for great neighborhoods – popular zip codes are always in-demand because they offer the best combination of amenities and accessibility, although there are always up and coming areas of town.
3. Data is a helpful guide
Despite having access to statistics like adjusted defensive efficiency and points per possession to help narrow down the field, crafting the perfect bracket is difficult. It's important to do the proper homework before selecting a dream team – or a dream home. Taking advantage of tools like mortgage calculators to determine how much home you can afford will put you in a better position when it comes to strategic decision-making.
4. Don't always choose the home team just because it's familiar
Analysts at Bracket Voodoo say that "homer bias" or selecting your alma mater purely for sentimental reasons is a common error. The same goes for homes. Nostalgia and familiarity may attract you to certain locales, but don't count out up-and-coming neighborhoods during your home search. Think of Oakland, California or Brooklyn, New York, neighborhoods whose reputations have changed; concentrate your search in the hot neighborhoods of the future.
5. Generally, follow that gut instinct
According to The Book of Odds, "You are 18 times more likely to be killed by a waterspout than to forecast an entire 63-game tournament accurately." So, after all the data mining and online research is done, remember that your gut feeling is there for a reason. Whether it's the fact that a certain team always folds under pressure, or that the undeveloped lot next to that well-priced dream neighborhood could be developed into something less than desirable, it's never a bad idea to listen to your gut instinct, even if the data says otherwise.