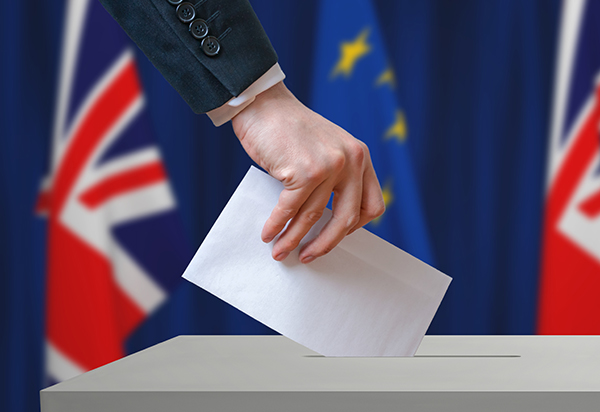 On Thursday, June 23, 2016, 52% of Britons voted 'yes' to a referendum proposing that Britain withdraw from the European Union, an economic and political partnership of 28 European countries. Brexit, or Britain's Exit from the EU, triggered uncertainty about future economic relations with the UK and EU, and sent shockwaves throughout the world.
Shortly after the results were revealed, David Cameron announced his intention to resign as Prime Minister, the British Pound dropped to its lowest level in 31 years, and UK stocks fell drastically as well.
Noting the importance of the UK to the global economy, the IMF has cut its forecasts for global growth and financial experts worldwide are predicting what effect the EU referendum will have on their own regional economies.
But how will Brexit affect the real estate markets in Canada and America?
Mortgage rates will drop
Mortgage rates fell following the Brexit vote, and according to Jonathan Smoke, the chief economist at Realtor.com, mortgage rates haven't been this low since 2012.
"Lower rates produce lower monthly payments and greater buying power — those who are well qualified can afford a home that's 8 percent more expensive than at the beginning of the year. That's more than enough to offset the rise in prices during that time," he says.
Buyers who can lock in financing at these historically low rates will end up spending less money in the long-term, and financiers have already reported seeing an increase in refinancing applications post-Brexit.
However, Smoke adds that the low rates come with tougher credit restrictions, so buyers who don't need financing, have excellent credit or can afford to put 20% down will have a distinct advantage, as will individual investors because they typically have more capital available than other buyers.
Interest rates will remain low
In Canada, BMO analysts believe that Brexit will result in pressure to keep interest rates low.
Following a "leave" vote economists Douglas Porter and Robert Kavcic predict that The Bank of Canada "will remain on ice even longer and Canadian rates will again probe all-time lows, keeping mortgage rates at an extremely low ebb and thus further fanning the flames in the domestic housing market."
Prolonged low interest rates may push housing prices out of reach for younger homebuyers, particularly those in Toronto and Vancouver where real estate prices are said to be outpacing local economic fundamentals like income growth and job creation.
Property values will rise
Home prices across Canada are expected to rise an average of 12.4% from 2015 according to a Bloomberg report. Forecasts indicate that Vancouver properties will increase by 27% and Toronto houses with increase by 14.9%, making an average home purchase C$1.2 million and C$718,000 respectively.
Rising property values may seem like good news to homeowners, but Porter warns that it could hurt the housing market in the long run because the increase is a symptom of a struggling global economy.
Stateside, home values are also expected to increase due to lower mortgage rates and an influx of foreign capital. Experts are concerned about what this will do to housing markets in hot investment cities like New York, San Francisco and Houston.
"Foreign investment can create a housing bubble in certain areas, making it difficult or practically impossible for Americans to buy a home in their own country," says Laura Agadoni, a real estate blogger and long-time landlord.
Rent increases are also expected in these areas as a result of an increased number of foreign investors buying up properties and turning them into rentals.
What to expect next
The UK has to formally notify the European Council of its decision to leave the EU, after which a negotiation for its withdrawal will begin. This process, outlined in an agreement called Article 50, could take up to two years.
According to Jason Coppel QC, legal counsel for the UK government, the administration does not plan to initiate their departure from the EU this year, but there is speculation that the process will begin early next year.
Experts are saying that it could take the UK up to 10 years to fully extract itself from the EU, with uncertainty and volatility being the only certainties during this time. So whether you decide to cash in on your home's increased market value and sell it to investors, or refinance your home to lock in a lower mortgage rate, you're encouraged to do your due diligence to ensure that you're making informed decisions that make the best financial sense for you.