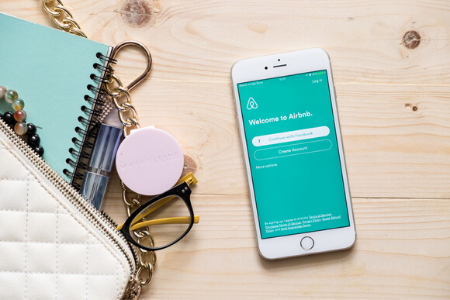 Everyone is looking to make some extra money these days. If you have a rental property at your disposal, why not turn it into a VIP Airbnb and make some extra cash?
Airbnb's are becoming extremely popular places to stay for travelers. They offer a homier experience than a hotel, where renters usually have access to not only a room to sleep in but to a living room and kitchen. Airbnb's can also accommodate larger groups of friends traveling together at a fraction of the price of hotels. And with it being so easy to find a deal on a great Airbnb, it's no wonder more and more people are choosing to book an Airbnb over a traditional hotel.
Getting set up is easy. Start at Airbnb.com.
Begin by answering a few basic questions about your property listing. You can list it as a house, apartment, bed and breakfast and more. Airbnb allows you to post your listing free of charge.
As the host, you get to make all the rules: the availability of the property, prices, house rules, and even whether you interact with your guests face to face or simply over text. As the host, you're in charge of who you allow to book your Airbnb, and you'll also have peace of mind knowing that if anything were to happen during a stay at your property, Airbnb has you covered with their liability insurance policy and 24/7 customer assistance available to you.
It only takes a small investment on your part to get started.
Think of the last Airbnb you stayed in. Did it feel like home?
I know when I stayed at my first Airbnb, the little things stuck out to me most. There were mini heaters in every room. There was a coffee maker, water bottles in the fridge, dishes, cooking utensils, to-go menus from nearby restaurants, soaps in the bathroom and even extra toilet paper. My host thought of everything! It made me feel good to stay there because the host paid attention to the little things that make a place feel homey.
A quick trip to the grocery store to stock up on common household items will make all the difference for your guests, and in turn, the good reviews they write, which will ensure that your property will be one people want to stay at!
Cleanliness is next to godliness.
Ensuring your rental property is pristine before listing it for rent is essential! No one wants to stay at a place where their socks turn black on the bottom from walking around. Thoroughly cleaning the place before listing and between guests will keep your reviews stellar and will draw guests your way. The more effort you put into making your property a VIP Airbnb, the more bookings, positive reviews and profits will come your way!
Overall, renting out extra space can be an easy way for you to make some extra cash. Although there may be more work upfront, once you have your space tidy and prepared, you are set to keep on a path of success!