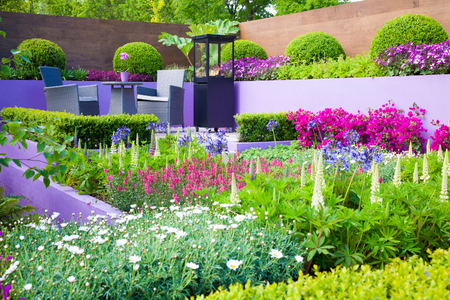 With the arrival of spring, it's time to prepare your home and garden for the coming season. It's essential to prepare your outdoor space for the change in weather and make sure everything is in good condition so you can enjoy it! In this article, you'll find tips on how to prepare for spring weather, whether you are remodeling your garden or beautifying your home.
1. Clean outdoor spaces
The first step to preparing for spring is cleaning up your outdoor areas like your garden, patio, and deck. To protect your plants and improve the appearance of your yard, start by clearing the lawn and garden of debris, such as fallen leaves and branches. To remove dirt and grime accumulated over the winter, you should clean your patio and deck with a pressure washer. Your outdoor space will look cleaner and will be safer for you and your family.
2. Add new plants and flowers
Your yard would benefit significantly from new plants and flowers in the spring. Not only will they bring life and color to your garden, but they will also help it look cozy and peaceful. When choosing new plants, pay attention to the sunlight and shade in your garden and the soil conditions.
To help your plants grow, add some compost to your garden. Not only will this make your existing plants healthier, but it will also encourage the growth of your new plants.
3. Freshen up your patio furniture
If your patio furniture is old and worn out, it is time to give it a new look. To create a warm and inviting outdoor environment, update chairs, tables, and cushions and add fresh accents like rugs and outdoor lamps.
4. Restore and repaint the exterior of your home
Now is the perfect time to repaint the exterior of your home if it's already looking a little drab. Not only will this protect your home from the elements, but it will also make it more attractive overall. To achieve a warm and inviting look, choose a bright color inspired by spring.
Although a pricier update, consider fixing your windows and doors if they appear a bit worn. Not only will it make a better impression, but it will also increase security and energy efficiency.
5. Improve your outdoor lighting
Lighting can play a significant role in creating a cozy and tranquil outdoor space. Consider illuminating your yard with new lights, such as lanterns or string lights, to create a comfortable and inviting ambiance. You could also strategically place lights on your patio or deck to make it more attractive and safer to use in the evenings.
6. Beautify your lawn
Your lawn should be in good condition in the spring, as it is an integral part of your landscape. Mow your lawn first and then remove the dead grass. You can add some fertilizer to make your lawn more robust and healthier. Could you consider sprinkling some lawn seed on bare spots to replenish them?
7. Add new accents to your outdoor space
Sprucing up your outdoor space can go beyond basic lawn maintenance. This can include the installation of a new pond or other water features, a garden, a patio, or a deck. These new elements will provide you with new and fascinating places to enjoy with your family and friends and will aesthetically enhance your garden.
8. Construct an irrigation system
Watering your garden will be much easier and more effective if you install an irrigation system. This system will allow you to water your plants at the correct times and amounts, giving them the moisture they need to thrive. Various irrigation systems are available, ranging from simple hose and sprinkler systems to sophisticated automatic systems. You can choose the best option for your watering and gardening needs.
The best way to beautify your outdoor space and make it more enjoyable for you and your family is to prepare your home and yard for spring weather. There are many things you can do to prepare for spring, such as cleaning up your outdoor areas, planting new plants and flowers, updating your outdoor furniture, repainting the exterior of your home, improving the lighting in your yard, beautifying your lawn, adding new garden features, and building an irrigation system. So, take advantage of the warmer weather while it is here! With a bit of work, you can create an outdoor space that you and your family will enjoy for many years.