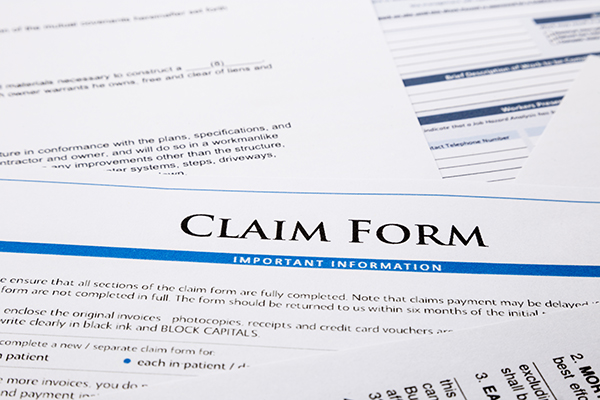 For many home buyers, purchasing a basic home warranty for around $350-500 annually is a cost they are willing to incur in order to protect themselves from expensive repairs or appliance replacements. First-time home buyers in particular should not overlook the advantages of investing in a basic or upgraded home warranty, according to the National Association of REALTORS®.  
Whether you are considering your home warranty options now or are already covered, you can take simple steps to fend off appliance breakdown.  While "DIY" major repair attempts can actually void your warranty, keeping up a regular maintenance schedule will extend the life of your appliances and improve performance.
Check out these recommendations from the experts at Reviews.com:
Dishwasher
Deodorizing the interior, cleaning the filter and replacing dish racks will help keep your dishes sparkling.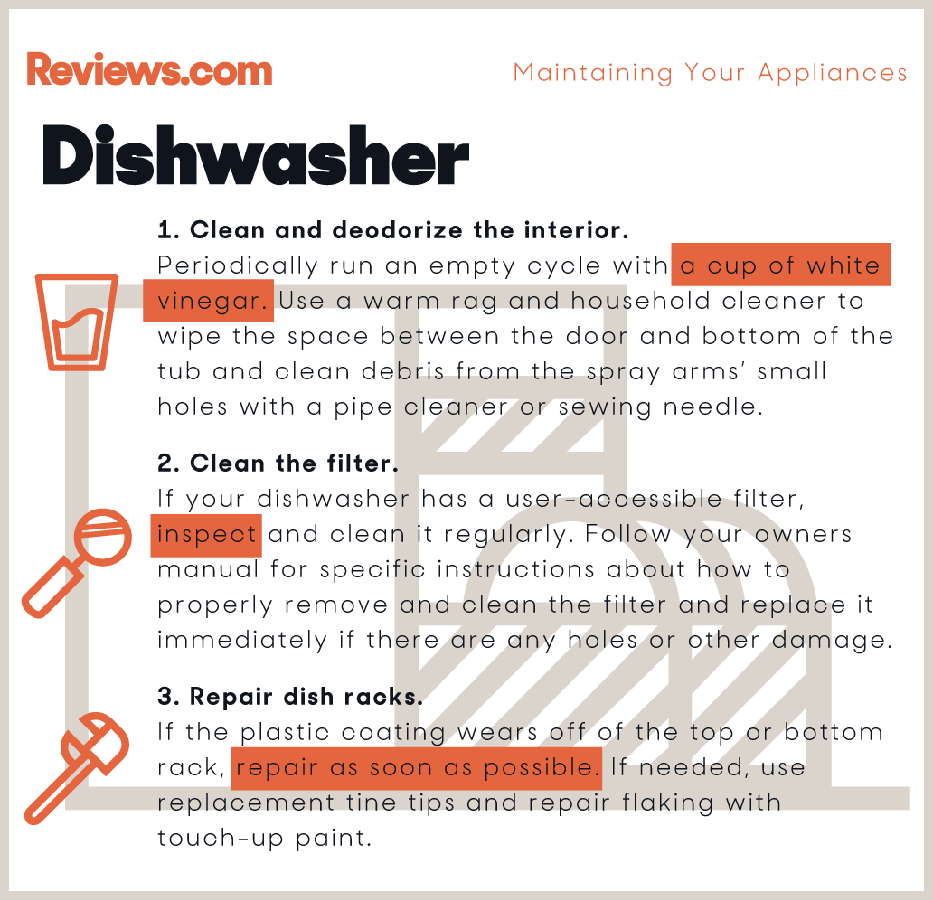 Refrigerator
Your fridge is one of the hardest working appliances in your home, and one that owners rush to replace in case of a break-down.  Keeping condenser coils clean, defrosting as needed and replacing door seals are among the most important deep-cleaning chores that really make a difference.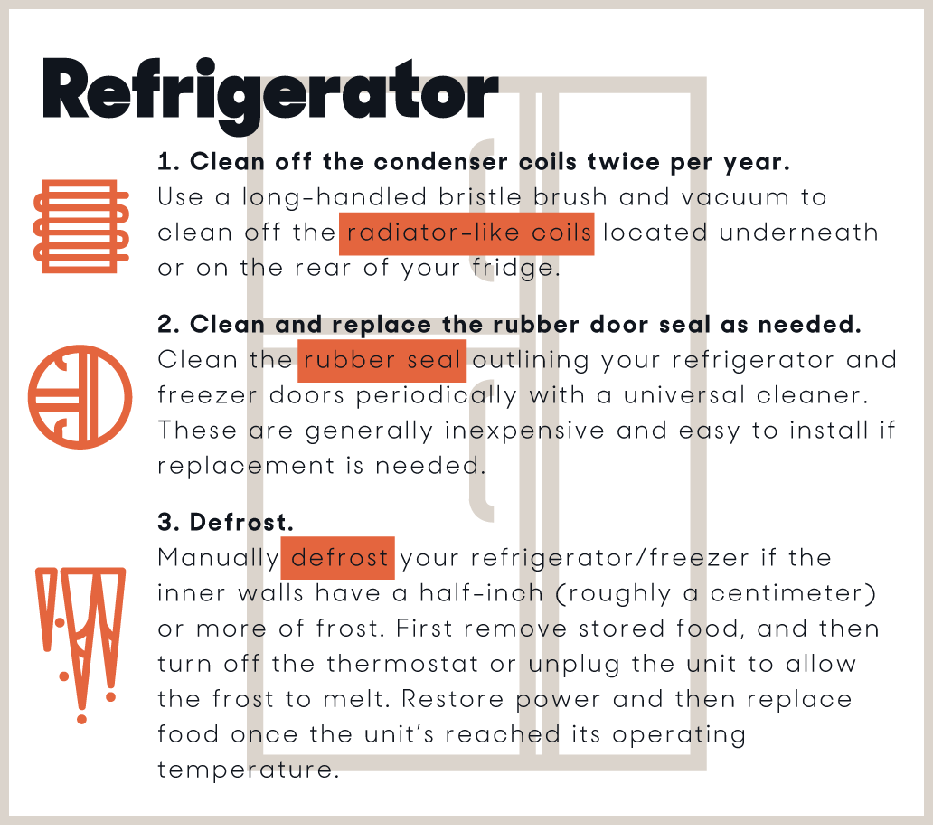 Washing machine
When was the last time you replaced your washing machine's hoses? If it's been longer than three to five years, it's probably time.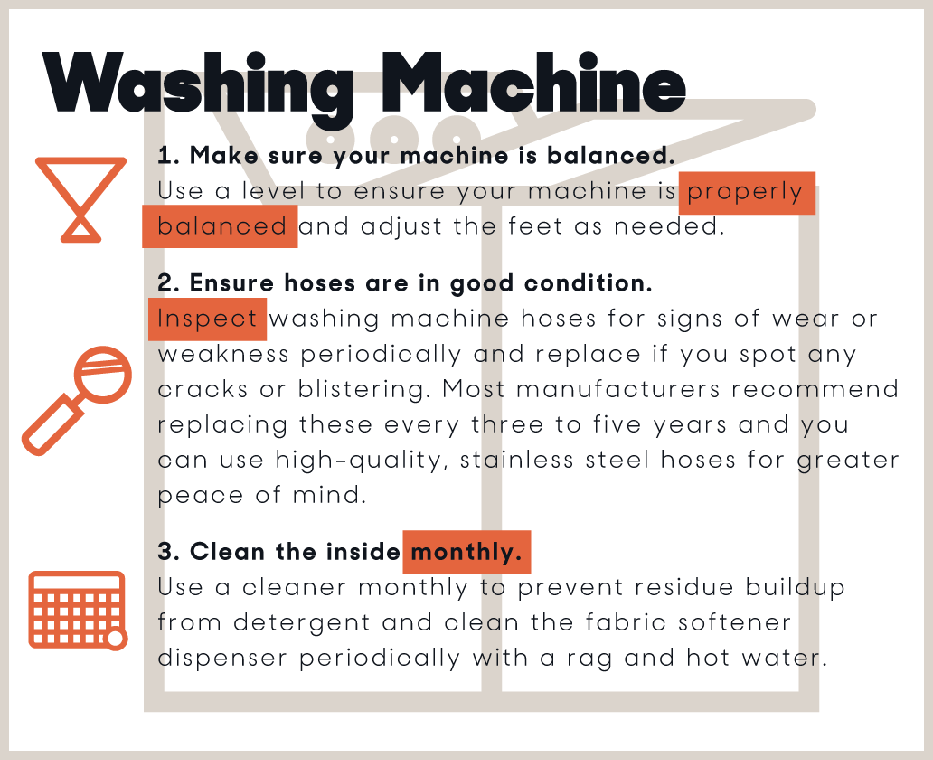 Dryer
Although you may be in the habit of clearing lint after each cycle, don't forget to occasionally tackle the filter chute too.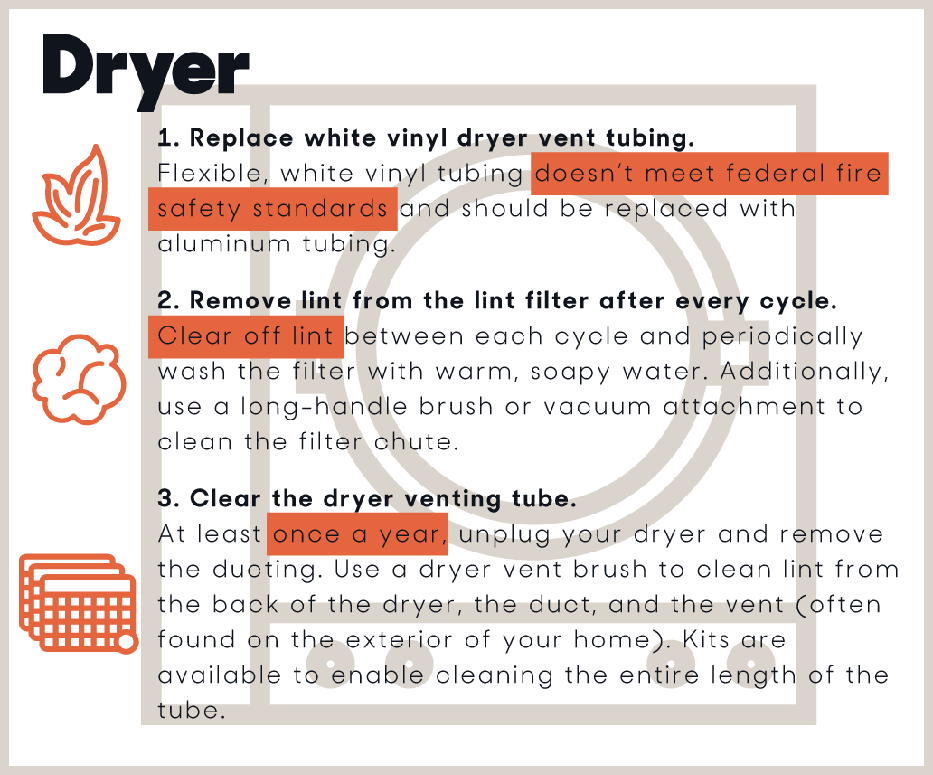 Air conditioner
Does your home smell a little dusty? Help your family breathe easier by changing your air conditioner filter.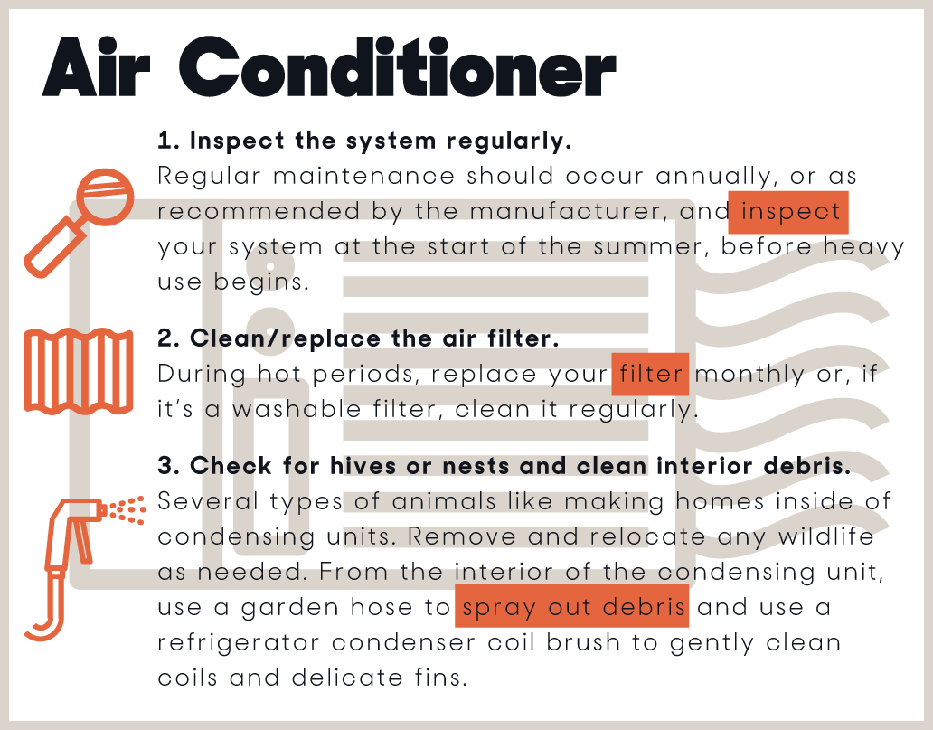 Furnace
Cleaning out your furnace should be at the top of your to-do list, if you haven't done so in the last year. "Forget to service your furnace and you could easily cut five years off the life of your system," says Danny Lipford, of TV and radio show Today's Homeowner.  Keep energy and replacement costs at bay with semi-annual and annual furnace care.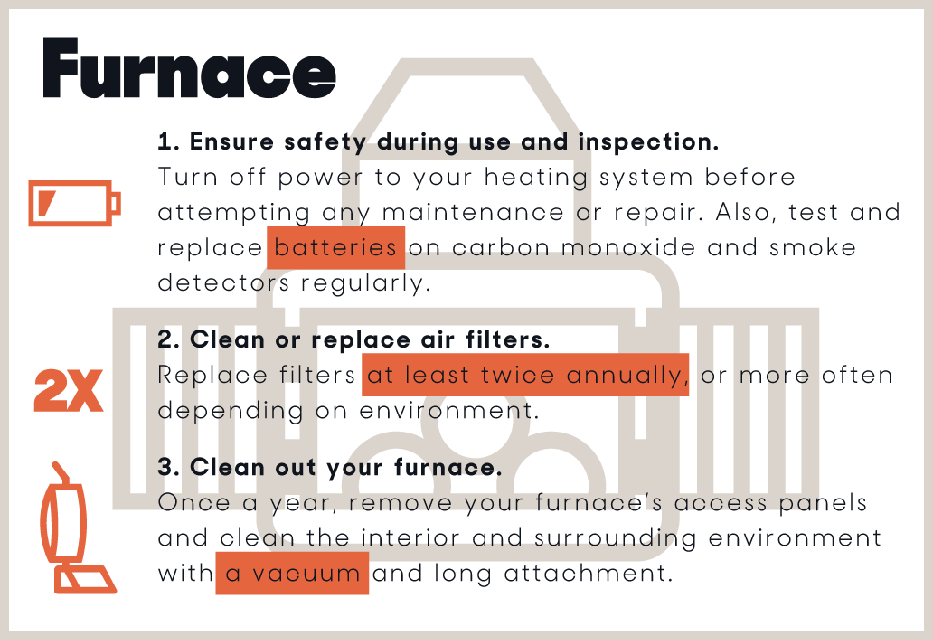 Garbage disposal
While not all garbage disposal maintenance tasks are quick and easy, popping in some ice cubes while running cool water can help keep the blades clean.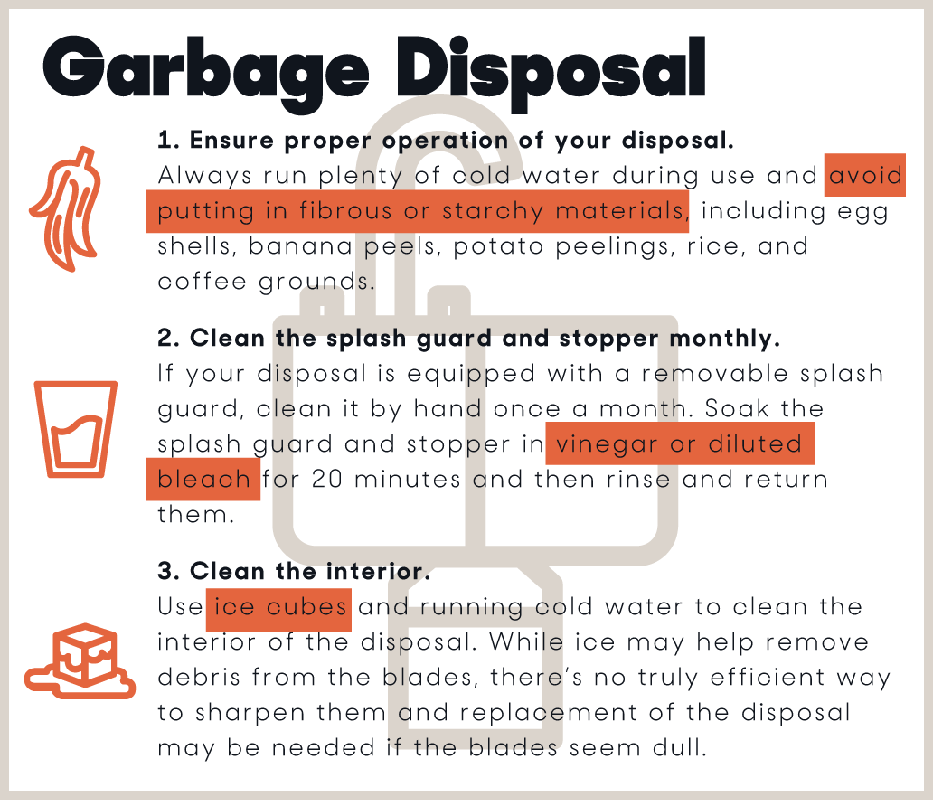 Water heater
Does your water heater have a "vacation" setting?  Using it while you are away for an extended period of time will help save energy, as will setting a safe and sufficient temperature.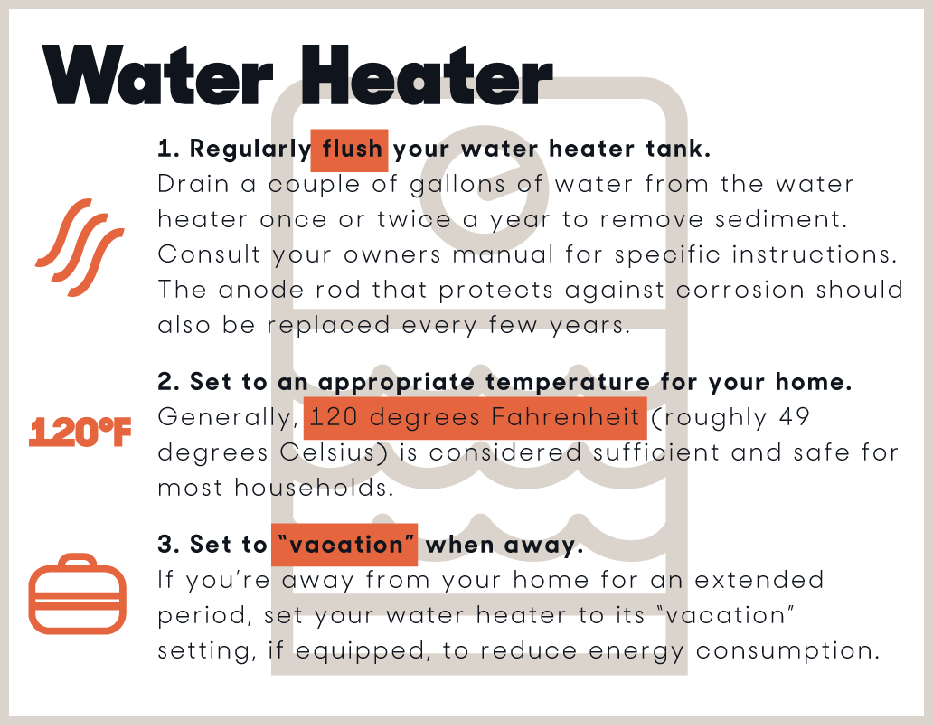 Be sure to contact your home warranty company directly for the specific guidelines of your contract. For more information regarding selecting a home warranty, check out Reviews.com's guide to the best home warranty.