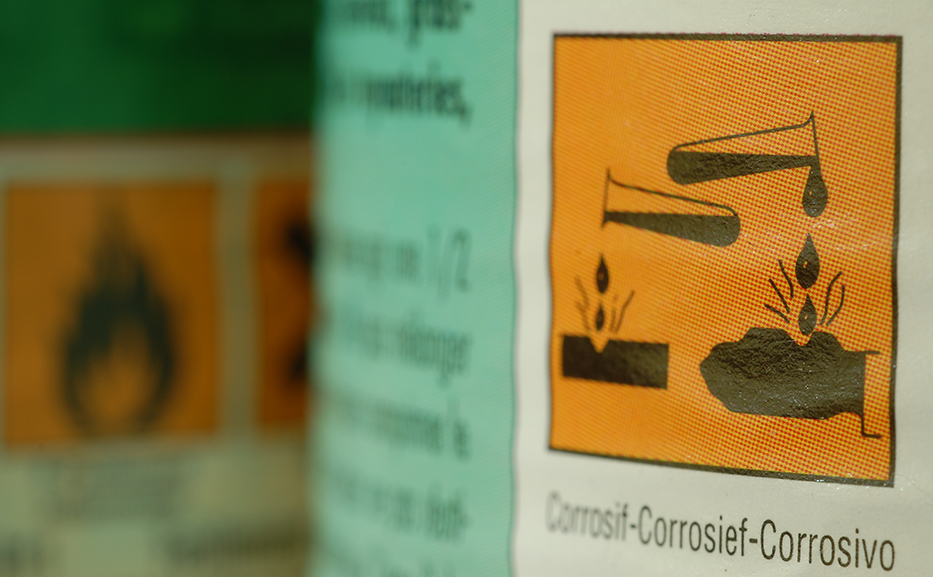 If you have small children or pets, you have probably routinely gone through each room in the house looking for any potential dangers. Have you done the same in the garage? These are some of the most common dangers and how you can avoid them.
Carbon Monoxide and fire risk
Most homes come with fire and carbon monoxide detectors on the inside. If you also have a garage, this area should also have its own detectors. With many people parking their vehicles and other gas fueled machines in the garage, there is actually a greater risk of Carbon Monoxide poisoning here. You can prevent this by installing a detector in your garage and routinely inspecting it. You can also reduce the possibility of Carbon Monoxide in your vehicle with routine inspections to the exhaust system. It is also important to avoid running your vehicle in a closed garage for a long period of time.
Chemical products
The garage is the preferred storage location for most chemical products. If you are going to use your garage to store pesticides, antifreeze, and paint products; proper storage is necessary. Always keep these potentially hazardous products in their original containers and ensure that they are sealed tightly. Keep the products in a securely closed cabinet or storage device to prevent children or pets from getting into them. If a product cannot be stored tightly, it should be properly disposed of.
Propane and gas storage
Safely storing propane and gas can be difficult, especially in the garage. Gas should always be stored in an approved container and should be kept at least 50 feet away from ignition sources and pilot lights. Gas containers should also be securely locked away from children and pets. A fuel stabilizer can reduce the risk of stored fuel. Never store propane or fuel inside of your home.
Power tools
The garage seems like the perfect place to store your tools. However, improper storage of power tools can be harmful to both the tools and your home's safety. Leaving tools lying around can be especially dangerous. Invest in a good organization system that will also increase the safety of these tools. Cover all electrical outlets with childproof covers and use drawer latches. Store the power supply to tools separately from the tool itself and leave all standalone tools in a carefully secured toolbox.
Garage doors
Your garage door can potentially be one of the most dangerous parts of your garage. It is important to routinely inspect your garage door for safety. When you move into a new home, a thorough inspection of the garage door should be a part of the process. A garage door is extremely heavy and could be very damaging should it come off of its track. Regularly check the garage door for squeaking and grinding. Apply lubrication often to the garage door tracks. Check the tightness of the nuts and bolts. If the garage suffers any damage, such as a dent; schedule a professional inspection or repair immediately.
The garage often gets overlooked when it comes to home safety and preparation. Take the same safety precautions in the garage as you would with the rest of your home. Pay special attention to fire and carbon monoxide risks, the proper storage of chemical products, fuel, and tools, and ensure that the garage door is in good working condition.
This post was written for Realty Executives by Heather Hardy. Heather is an avid writer who has contributed to numerous blogs and internet news sources.  While she writes on a variety of topics, her specialties include real estate, home improvement, and travel. After obtaining two degrees, Heather has found her passion in writing content that improves both readability and knowledge.