By: Jay Fitz | Downtown, Our Town Leaders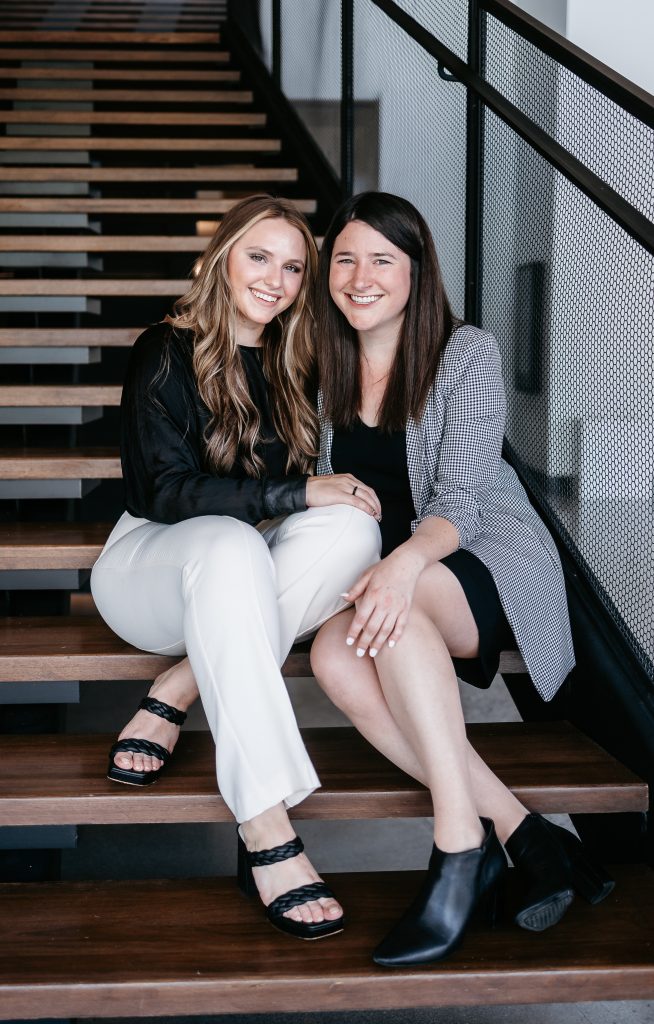 Realty Executives Associates has opened a downtown office that captures the edgy energy of Knoxville's center city.
Realtors Emily Stevens and Bailey Rose are the founders/owners of Realty Executives Downtown, located at 323 Union Ave. Both are eager to connect with the downtown community.
"We've got three huge windows, said Stevens. "We're going to showcase an artist each month and on First Friday, we'll host an open house with the artist." In September, for instance, they collaborated with the Knoxville History Center to display photos of Knoxville then and now.
Rose and Stevens use the space as a hybrid office for a business they own with Emilie Stooksbury – New2Knox.com and Moving2Knox.com.
"We love Knoxville and we want to help others love our city," said Rose. "We do not say to new home buyers, 'Here's your key; bye.' We want to help new homeowners make friends and find their way around the city."
Their REA website separates listings by area and highlights the special nature of each neighborhood. "Whether you're moving across the country or across the county, we can't wait to help you fall more in love with this sweet Scruffy City – starting with a beautiful place to call home," said Stevens.
Realty Executives Downtown is a "powered brand" offered by REA. Experienced brokers operate their agency under the REA umbrella and gain the benefits of the national brand. "I love it," said Rose. "They create so much community among powered brand owners."
"When I first met with Bailey and Emily, it quickly became apparent there was a cultural match with Realty Executives and their philosophy of caring for agents well," said Justin Bailey, chief executive officer of REA.
"We have been looking at different parts of town to ensure our agents are equipped to service clients in each specific neighborhood. In that effort, we have always felt we were missing a presence downtown. Our agents were doing plenty of business there but we hadn't figured out a way to provide them brick and mortar. When Emily and Bailey approached us, it was almost prophetic that they wanted to open a downtown location. The timing, mixed with how well they fit our culture, was just ideal."
The women understand being new to Knoxville. Bailey Rose moved here from Texas in 2019. Emily Stevens came to attend UT and never left. Emilie Stooksbury moved to Knoxville in 2014.
Since opening the downtown office in February 2022, REA Downtown has added four agents and is looking to add another 4-6 by year's end, said Rose. Those new agents can live anywhere, by the way.
"I really believe in them," said Justin Bailey. "I think their hearts are in a great place with their desire to be servant leaders in the community."
Contact them at 865-805-8222 or email bailey@readowntown.com
Please follow and like us: