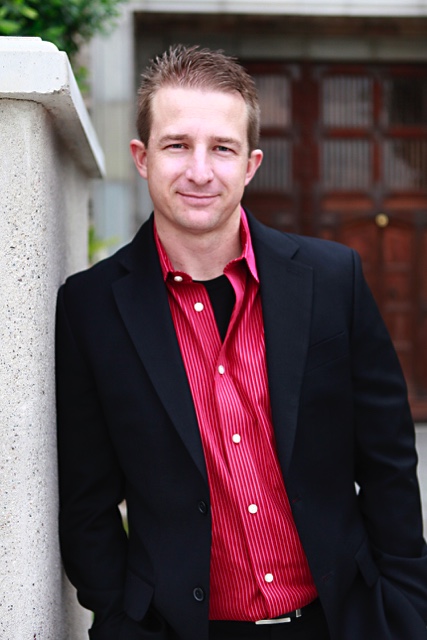 As a former financial advisor, Chad Arend brings a unique skill set and background to the real estate market. He takes pride in his ability to work with data and contracts, and he enjoys the analytical and technological side of the job.
"I love being out in the field with buyers and talking marketing with sellers, but I also really enjoy putting together various systems to work with on an everyday basis so our team can be productive," he explains.
His analytical skills have definitely contributed to his success as a REALTOR®. His commitment to staying up to date with legal and technological changes makes him a preferred agent in the Phoenix area.
"I truly enjoy embracing the technology coming into the market. I find it much more enjoyable to adapt to changes, rather than follow the same processes all the time," he says.
Arend was born and raised in Phoenix and has worked in real estate since 2004. His in-depth knowledge of the city has proven to be beneficial to his clients.
"I grew up in the Phoenix area, and can't imagine living anywhere else," he admits.
After working in finance for six years, he made the switch to real estate.
"Real estate runs in my family. I grew up with it, I was always around it, and I always enjoyed it. When the market took off in 2005 I got roped into a couple of deals that were very lucrative, so it was a very good time to take the plunge. And looking at the flexibility of the job, the ability to earn what I wanted to earn – it wasn't a difficult transition to make."
Arend specializes in residential sales and investment properties, but his clients range from first-time buyers or clients looking to upgrade to a new home, to large investment companies.
"I help clients navigate the real estate market when it comes to finding a home, selling their current home, or building wealth through asset accumulation," he shares.
His clients describe him as patient, diligent, and honest. He is familiar with the local neighborhoods and housing trends, and is a great resource to have on your team whatever the nature of the transaction. But best of all, he is the opposite of complacent.
"I'm always working to refine my systems, client interactions, and knowledge. This gives me the confidence to adapt my approach to clients so I can connect with them in a meaningful way."
He is always willing to share his expertise with both clients and other REALTORS®, stating, "An Executive is not only someone who clients can rely on for information, but also someone who people in the field can rely on as well."
Commenting on the Phoenix real estate market, Arend says, "Phoenix is growing well, and many homeowners now have equity returned to their properties.  This gives them the ability to move up and perhaps buy larger or nicer homes, which they weren't able to do so three to five years ago."
"Overall, we have a fairly balanced market, with homes being priced well and marketed correctly selling fairly quickly at a premium price. With interest still being very low, it's still a great time to buy as well – even if a buyer is paying a slight premium due to market conditions," he advises.
Arend is a REALTOR® with Realty Executives Phoenix where he leads The Arend Team. For more information on Chad Arend, call 602-740-2074 or email chad@thearendteam.com. You can also follow him Twitter, LinkedIn, or connect with his team on Facebook.