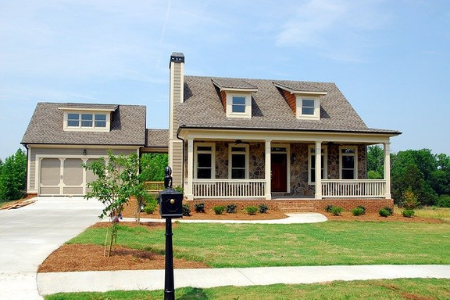 Buying a home while on active duty may seem like an impossible process as many military families never know where they will be transferred next. So the most reasonable thing to do is to rent, of course. However, buying a home while on active duty does come with some benefits, too – it is an excellent investment for retirement, and it is a great real estate purchase for renting in the future, providing you with some extra cash. Therefore, if you have made up your mind and are looking for some tips for buying a home on active duty, you are in the right place. Keep on reading to find out more. 
Do Not Buy For Today; Buy For Tomorrow
Many military families who opt for buying a home instead of renting tend to buy 'for today.' That is, they buy a home that suits only their current needs. Later on, if they decide for the family to stay in a different location once retirement is on the horizon, they have to move and look for a completely new home.
Yes, a service designed for your needs is easy to find, whether for moving, selling, or buying. The right moving company will help you move while you are still in the military, and the duty requires you and your family to relocate. So you can do it once again, for the last time. But, why go through all that hassle of house hunting again, when you can think about your life 'tomorrow.' Think about your future needs! Moreover, think about your spouse's and children's needs. 
Make a List of Must-Haves when Buying a Home on Active Duty
As mentioned in the previous paragraph, you should think about your future when buying a home. So, following that idea, try to make a list of must-haves or priorities for you and your family. This will make your home buying process a lot easier as you will know exactly what to look for. Moreover, this will speed the process, too, as your real estate agent will know what to stay away from!
So, think about everything – the number of rooms and bathrooms you will need, the square footage, the closeness to schools, restaurants, supermarkets, etc.
Know How Much You Can Afford
While making that list of priorities, your budget is the most important thing to consider. After all, all your must-haves will depend on it. So, assess your financial situation as soon as you decide to buy a home! Luckily, you have a secret weapon to rely on. Since you are on active duty, you can get the VA Guaranteed Loan, which means that you can get a loan without worrying about down payments or mortgage insurance premiums.
The VA Guaranteed Loans are an excellent thing for active duty service members and veterans. However, it would be a good idea to explore all of your options before signing any papers. So, go to your real estate professional and financial adviser to ask for advice. 
Find an Experienced Real Estate Agent
Being on active duty, you probably do not have time or energy to look up at all the real estate terms and what they mean, let alone attend open houses. But, there is somebody who can help you with that – a real estate agent! A professional real estate agent will be able to find you a home that suits all of your needs and budget in no time.
Your only job would be to let your agent know what your priorities are and buying a home on active duty won't be a big problem. But, it would not be a bad idea to do some research on what kind of real estate agent you need. Our advice is to find one with experience working with military persons. He or she will know precisely how to assist you.