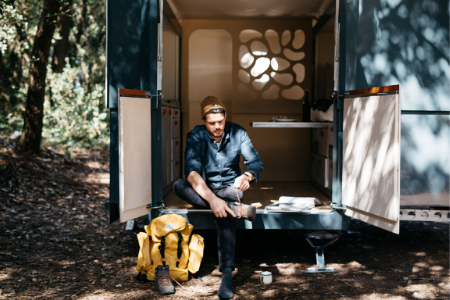 Tiny homes are taking over the nation but are they right for you? If you think the answer is yes, there's a lot to consider before making the big decision, because tiny homes, though they seem simple…may not be for everyone.
It's important to go over all the pros and cons of living in a tiny home, because there are likely things that you haven't even considered. Sure, a tiny house means spending less money. It also means less space and storage, and those may be two things that you find hard to live without. But first, before looking at pros and cons, what exactly is a tiny home?
What are tiny houses?
A tiny house is exactly what it sounds like – a house that is tiny. Specifically, it's a house that is generally 400 square feet or less that offers a non-conventional way of living. They're small, simple, may or may not be mobile and for anyone that wants to live a simple life. Not only are they small, but they save a lot of money and are usually much more eco-friendly, which is why they have been getting so much interest.
Continue reading