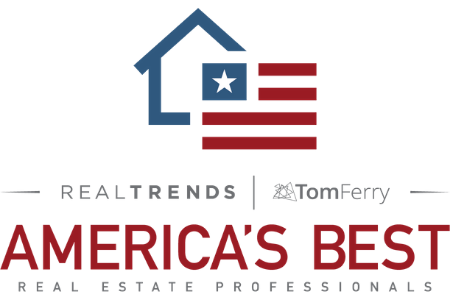 Realty Executives is thrilled to present that 95 of its agents and 81 of its teams have been featured in the 2019 REAL Trends "America's Best Real Estate Professionals" rankings. These prestigious rankings list elite agents and teams across the United States, representing less than 15 percent of America's top real estate agents and their brands. This is REAL Trends' seventh year producing the ranking.
"America's Best Real Estate Professionals" is broken down into four categories, individual and teams separated by both transaction sides and sales volume. More than 14,000 real estate professionals from every state are featured. To qualify, an individual agent must have closed at least 50 transaction sides or $20 million in sales volume in 2018. For real estate agent teams, the minimum is 75 transaction sides or $30 million in closed sales volume.
View the list of the Realty Executives agents and teams featured in the "America's Best Real Estate Professionals" here.
"It is very exciting to once again see the strong showing of Realty Executives agents and teams in this years ranking," said Patrick van den Bossche, President of Realty Executives International. "Real estate is evolving and moving faster than ever, and our network continues to find ways to build their own businesses, with Realty Executives support and guidance by their side."
"Congratulations to all the agents and teams on this great achievement," said David Tedesco, CEO of Outlier, the parent company of Realty Executives. "I am extremely proud of the Realty Executives who made this list as they are some of the most successful, highest producing agents in the country, representing our brand with both passion and professionalism."
The "America's Best Real Estate Professionals" rankings are compiled based on surveys from virtually every national branded network, many state and local associations of REALTORS®, multiple listing services, all applicants from past years' rankings and the 900 largest brokerage firms in the United States. Verification from an independent source is required for all submissions. In addition, REAL Trends senior staff reviews every submission for completeness and accuracy.
Realty Executives is one of the largest and most established and tenured (established 1965) real estate franchise systems, with offices across the globe. Headquartered in Scottsdale, Arizona, the privately held company attracts and retains the most productive, efficient and successful real estate professionals through unparalleled brand, technology, training and concierge services. Learn more about Realty Executives, search home listings or find an agent in your community by visiting www.realtyexecutives.com. Realty Executives is an Outlier company.