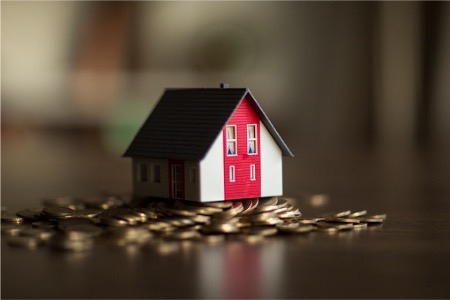 Are you planning to purchase a house but have an existing personal loan? Do you want to know if it will affect your purchase? Many individuals that are planning to buy a home are asking the same question.
It is important to be independent and have your own space where you can rest and get cozy. Being independent will also help you grow as an adult and learn to live alone without your parents.
Therefore, purchasing a house would be one of the most significant decisions you can make in your entire life. Continue reading to know the answer, so that you can properly plan your purchase according to what is best in your situation.
Will Existing Personal Loans Affect my Purchase?
An existing personal loan can affect your plan of buying a home. Whether it is a good or bad effect, may all depend on the situation. An unpaid personal loan can reduce the amount you can borrow in the future. It could also significantly affect your credit score, depending on how you handled your debt.
All of your existing debts will reflect on your credit reports, which will influence your mortgage application. Lending companies look into two things: how you handled your debts and your debt-to-income ratio.
If you miss paying on time, you will be charged with a high-interest rate, or in a worst-case scenario, you will not qualify for a mortgage. That is why, if you are planning to purchase a house in the future, make sure that you always have a good payment history with your past or current debts.
If you religiously pay your debt, it would be on your advantage. By doing so, you will have a good credit record, which can improve your chance of acquiring a home loan with reasonable interest rates and terms.
How to Boost Your Chances for A Home Loan
Your chances for a home loan approval will depend on your credit score and the lender. Eligibility may vary in each lender. Some may still let you borrow money even if you have a low credit score, while others may not lend you money at all.
To increase your chances of being approved on a home loan, you should pay your existing debts on time. Lenders now have access to your information with the help of Comprehensive Credit Reporting. They can quickly check your financial background, especially your credit history.
Maintain a good record by paying your debts on time. Not only small personal loans can damage your records, but also your credit cards if ever you own one. Advance payments are also suitable for your record. If you have some spare cash, it would be better to make any advance payment for it to reflect on your credit history.
You can also finish up your loan quickly by making advance payments. Once you completely paid your loan, it will no longer be a liability that might hinder your home loan. If you want to apply for another loan, it would be best to clear out your current debts.
Other Debts that May Affect your Home Loan Application
If you still have an unpaid student loan, you should complete your payment as soon as possible. If you have a bad payment history on your student loan, expect it to hurt your credit history.
Student loans take decades to pay off due to its repayment terms. You can use this loan to your advantage. Long term loans can give you a high credit score when you pay it on time.
But you have to remember that a student loan will affect your debt ratio, which will affect your capability to afford a mortgage. If you had a high student loan amount, your rate would also be higher.
The only way you can improve your ratio is to have a high monthly income where the lending company can refer to during your application. By having a high salary, the numbers itself can convince them to grant you a loan.
Auto loans can positively affect your credit history. Unlike student loans, car loans are secured loans where the lender can reclaim the car in the event of non-payment. However, you must pay off your car loan if you want a positive reflection on your credit history.
You will also likely be approved of a mortgage once you already have a good history of a car loan. This type of loan is harder to acquire than a credit card, which only proves that you are eligible for a higher loan option if you have good credit with it.
A payday loan won't show up on your credit history, but it may hurt your future credits when it's a defaulted loan. The interest rates on payday loans are high since it is an unsecured loan, meaning the lender has no collateral to cling on when you fail to pay your debt.
Takeaway
All debts under your name will reflect on your credit history. Being careful to not apply for unnecessary loans and paying your current loans on time, would positively affect your future loan plans, especially a home loan to aid you in your home purchase.
Article Source: Realty Executives International
Realty Executives Midwest
1310 Plainfield Rd. Ste 2 | Darien, IL 60561
Office: 630-969-8880
E-Mail: experts@realtyexecutives.com