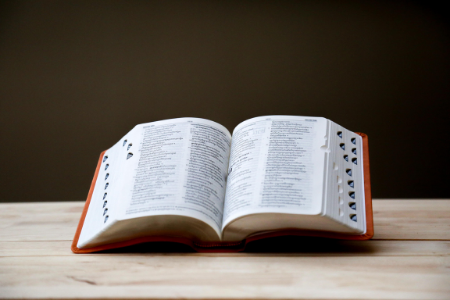 Buying or selling a home is an exciting journey. But with so many different things to research and decide, it may be overwhelming. Especially when you aren't familiar with terms commonly used during real estate procedures. Our experts are here to help! Let's go through some of the most common real estate terms and what each one means for you.
Annual Percentage Rate (APR)
This phrase is mostly used for home buyers who are calculating their loan amount. Your APR is the amount of interest charged every year on the loan.
Contingency
This is one of the most used words in a real estate contract or by a real estate agent. A contingency refers to certain events that must take place in order for the contract, between buyer and seller, to not be nullified or voided. For example, a buyer's contingency may state that the seller must replace the water heater before sale is final. If the seller chooses not to meet this requirement, the buyer may pull out of the sale.
Down Payment
The down payment is the amount of money the home buyer pays at the time of closing, usually 10 to 20 percent of the listing price. Although there are some financial aid programs that assist hopeful homeowners in securing funding for this payment, it's important to save as much as you can when looking to buy. The higher the down payment, the less your overall interest and monthly payment.
Equity
Equity refers to your part of actual ownership in your home. Yes, the home is under your name, but your mortgage lender has interest in the home until it is completely paid off.
Escrow
This part of the home journey is toward the end. It means a 3rd party, apart from the buyer or seller, is holding funds during the transaction period. Once the transaction has been completed, the 3rd party releases the buyer's funds to the seller.
Pending
Home sales are considered pending if all contingencies have been met and the buyer and seller are moving toward closing.
Pre-Approval
As a home seller, it is common to require potential buyers to provide proof of pre-approval. The pre-approval process includes checking your credit, verifying given information and stating the specific loan amount you qualify for.
Under Contract
This is another real estate term that is only used when the home buying process is coming to an end. It means a seller has accepted an offer, but the transaction hasn't closed yet.
There are plenty more phrases or definitions you may come across while doing your research, but with this list, you will be way ahead of the game and ready to buy or sell in no time. Of course, you can always call your local real estate brokerage and ask for some help as well. To see what offices are located in your area, visit www.realtyexecutives.com/offices.
Article Source: Realty Executives International
Realty Executives Midwest
1310 Plainfield Rd. Ste 2 | Darien, IL 60561
Office: 630-969-8880
E-Mail: experts@realtyexecutives.com