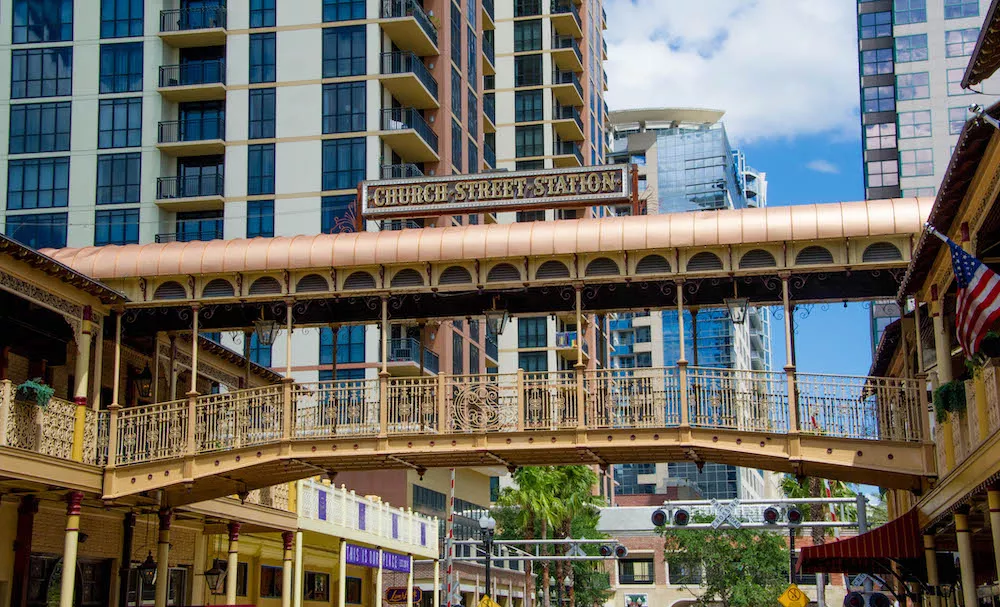 "Located in the heart of Downtown Orlando, the Church Street District is home to an eclectic mix of world class dining, professional sports, live entertainment, night spots, theater and Orlando's award-winning Amway Center." This area was developed around the city's original train station, The Old Orlando Railroad Depot. With the opening of the Amway Center in 2010, Church Street blossomed with business and joined forces to create a mix of dining, entertainment, and night spots while remaining within a historical landmark.
This is a Church Street Commercial dated back to the 90s!
Dining: Like any other district we have discussed in Orlando, there are some major one of a kind food spots that we recommend you put on your list the next time you are in town. Orlando is known for its diverse mix of cuisine options and each part of town is known for great spots; most you will not find anywhere else.
One is Kres Steakhouse. You want fine dining; you get it here at Kres. This restaurant serves both steak & seafood with a Mediterranean twist. The best Orlando steakhouse experience located in the heart of downtown Orlando.The seafood served here is freshly caught. There is something that everyone in the family can enjoy.
Another option is the Rusty Spoon. This is also considered fine dining, but is more of a casual establishment serving classing American dishes. Some of the most popular dishes include the slow braised lamb and the carpaccio. This establishment is also known for their extensive wine list.
Entertainment: If Church Street is known for something, it is entertainment. For one thing, here is where you will find the Amway Center, where performances of all kinds take place. If an artist is touring and one of their stops is Orlando, then more than likely they are performing at the Amway. The Orlando Magic, Orlando's basketball team, regularly has games at the Amway.
Aside from games and concerts, Church Street is home to many bars and clubs, nighttime entertainment. Some include Chillers, a unique venue in Orlando known for frozen daiquiris, which makes it a great place to cool off on a warm Orlando night. Chillers also feature craft beers, premium liquors, and just about anything else. They have a rooftop bar, which is their second level. Here you can also listen to music, dance, and drink with your friends. The two levels offer different types of music depending on your mood. On Wednesdays, they have dollar drinks!
Another is Cahoots. Cahoots is well equipped with over 100 Craft Beers & 40 Bourbon-Whiskeys. Furnished with 2 Full-service liquor bars, Cahoots also has a multitude of Retro & Modern Arcade games that are sure to add a competitive twist to your evening. Looking to watch the big game? Cahoots has an arsenal of HD TV's with a full slate of sports programming options (NFL, NBA, NHL, MLS, MLB).
Here is a link for more information on Church Street bars: https://churchstreetbars.com/