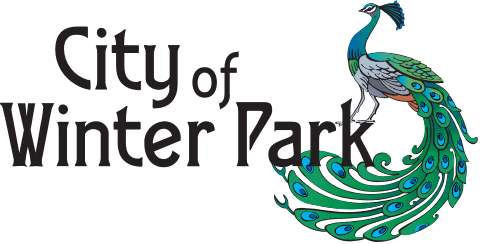 Winter Park is considered to be the premier urban village in the state of Florida, and also happens to be one of the finest cities in the United States. It has a rich heritage, strong community, diverse economic base, and a high quality of life for residents and visitors. It is known for its elegant homes, bricked streets, and first-class shopping and dining. Winter Park is as beautiful as it is unique.
Known for:
Park Avenue is the epicenter of Winter Park. It is where you will find Winter Park's shopping and dining. It is a cultural gem – boasts more than 140 boutiques, sidewalk cafes, and museums, all in the shadow of oak-canopied Central Park. In addition to the stylish shops, diverse dining choices, and many cultural offerings, you can plan a trip around special events that include seasonal art shows, concerts, exotic car shows, fashion events and holiday festivities.
Just a few blocks west is historic Hannibal Square, with more restaurants, shops, and galleries. There is a sense of history, and many of the original homes and bungalows still stand, built back when wealthy industrialists came in search of sunshine in the late 1800s. They left a legacy of arts and culture, like the Charles Hosmer Morse Museum of American Art, now home to the most comprehensive collection of Tiffany glass.
See and Do:
Charles Hosmer Morse Museum of American Art
The Charles Hosmer Morse Museum of American Art is home to the world's most comprehensive collection of works by Louis Comfort Tiffany (1848–1933). The Museum's Tiffany collection includes jewelry, pottery, paintings, art glass, leaded-glass windows and lamps, and the chapel interior the artist designed for the 1893 World's Columbian Exposition in Chicago. The Museum is open to the public Tuesday through Sunday throughout the year apart from some major holidays.
Winter Park Scenic Boat Tour
The Winter Park Scenic Boat Tour is an 18-passenger pontoon boat ride on the pristine Winter Park chain of lakes. The tour offers hour-long, guided cruises through three of the seven lakes and two man made canals on the tranquil Winter Park chain. You will see swaying palms, towering cypress trees, lush ferns and a variety of flourishing sub-tropical flowers. You will also experience breathtaking views of private homes and exquisite estates sprawling along the shores. Tour guides are sure to point out sights of Rollins College, Albin Polasek Museum & Sculpture Gardens, Kraft Azalea Gardens, and more. Tours are available for individuals and groups throughout the year.
Winter Park Farmers Market
The Winter Park Farmers' Market is held at the old train depot which has been restored into a historical landmark. The venue is a popular place for social events, weddings, and small expos. However, it is most well-known for the weekly Saturday market. The venue hosts the number one produce and plant market in Central Florida. The market takes place every Saturday morning from 7 a.m. to 1 p.m. and is a popular community-gathering place that provides fine produce, plants, baked goods and so much more, (due to COVID, Farmer's Market may not be currently held).
The Bach Festival Society of Winter Park
The Bach Festival Society of Winter Park has the distinction of being the third oldest continuously operating Bach Festival in the United States, as well as being Central Florida's oldest operating performing arts organization. The Bach Festival Society is well known internationally and has enjoyed a long tradition of bringing world-class talent to Central Florida. The auditioned all-volunteer Bach Festival Choir is the nucleus of the Bach Festival Society, with a membership of over 160 singers from all walks of life who share a love of great music.
Mead Botanical Garden
It has been described as "an urban oasis, a refuge for wildlife, a botanical garden emphasizing nature, sustainability and environmental learning, and a place for contemplation, celebration, and recreation". Mead Botanical Garden is located just a few miles from the downtown business district. It is a beautiful place to enjoy a lazy afternoon traversing the nature trails or dipping your feet in the freshwater ponds. It is also an excellent venue for intimate gatherings to celebrate special occasions or as a pleasant setting for any group collaboration.